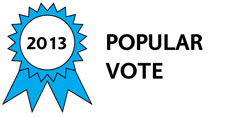 Description:
High Efficient Magnetic Engine is a device which works on the principle of repulsive force of magnets. The engine can be used to produce Electrical/Mechanical Output efficiently and effectively. This Formula is Pollution Free & Economically best in class.
What is the technology?
This technology is a device. It consists of some electromagnets, piston crank system and control units based on micro processor
What does the technology do?
This device is used to produce electricity and mechanical power. It is very cost effective and efficient. Any rated value of power can be generate from it
What applications and industries is this technology designed to be used in?
This engine can be used as domestic as well as industrial engine based on its output power value. It`s important application is in industries of any size where electricity is required as important component to run various machines or daily life electronic equipment.
Why is the technology created?(the specific problem(s) or situation(s) this technology is created to address or solve)
This device as engine can be used to solve specific problems like
1) A house holder who is facing power-shortage from grid all the time/electricity bill is too high
2) A remote village where power line not yet riches.
3) An industry who is consuming lot of diesel, coal to run their machines etc.
4) Agriculture/irrigation where power is required to pump water etc.
Why is this technology better than the other solutions and how much better is it?
It is better in many ways as
1) Its running cost is very less compared to diesel engines( only 10% of diesel engine, theoretically)
2) It is a cost competitive device(almost same initial cost that of diesel engine rated 5 KW or so)
3) it is not producing any type of harmful elements like SOX,NOX etc
4) It is a portable device and no energy storage system is required(as in renewable energy sources)
5) It does not depend upon climatic conditions (as renewable energy sources do)
Primary Benefits
•To mitigate power shortage problems at bottom of the pyramid
•One good alternate for inflated prices of Fuel (Electricity, Oil ect)
•Environment protection from harmful gases(sox, nox)
•Improve life standards
•To create huge Social impact- Beneficial for society at large by reducing pollutants and green house gases for electricity generation
Awards

2013 Top 10 Most Popular
Voting
ABOUT THE ENTRANT

Team members:

Manoj GattaniGopal NathPrateek PumbaRishab Pankaj

Manoj's hobbies and activities:

working on tedious designs to make them simple

Manoj belongs to these online communities:

Face Book & LinkedIn

Manoj is inspired by:

to make life simple and easy using Technologies

Software used for this entry:

none