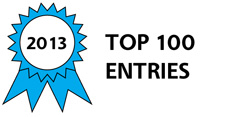 Atlantic Motor Labs, Inc. (AML) was formed to commercialize the hydraulic & pneumatic motor design developed by founder Braden Murphy, who recently received the Governor General's Gold Medal for his engineering graduate work at Dalhousie University (Halifax, Canada) on the design. His designs are novel compared to existing technology, being half the size and weight, powerful, efficient, versatile and modular. These unique aspects of the motor provide immediate opportunities to solve big problems in key industries.
The oil and gas production industry is facing immenent environmental and public pressure on venting gasses, as the industry currently accounts for 20% of global methane emissions. Methane accounts for 14% of global greenhouse gases (GHG), and is responsible for over one-third of human-caused climate forcing. According to the US Environmental Protection Agency (EPA), the oil and gas industry's emissions are expected to increase by 35% by 2020 (from 2010), which is the largest increase of any single sector. The oil and gas industry has made considerable progress in reducing emissions with improved technologies and participation in initiatives such as the EPA Natural Gas STAR Program. However, significant technology improvements are needed to eliminate gas venting, which is the intentional release of natural gas from equipment at wellheads, pipelines, and remote facilities. Gas venting accounts for 50% of the industry's methane emissions, and represents $5 billion of production losses that could be realized with an economical solution. The challenge with eliminating gas venting is the availability of power to operate emission-reducing equipment at remote sites. An economical power source is needed to operate continuous duty pumps and small compressors, as solar power systems, grid electricity, and continuous-duty generators are uneconomical for the power requirements of this equipment.

AML is developing our innovative pneumatic/ hydraulic motor technology to generate power from the flow in pipelines at remote sites. The unique dual-rotor design of our technology allows us to design our motor with large clearances and tolerances between rotating parts, which provides the versatility required to operate in the harsh operating environment of a natural gas pipeline. In addition, we are able to use proven compression-ring seals and operate with variences in fluid density with minimal pressure. These features provide the cost-effective power source needed to eliminate gas venting with minimal impact to the production the well.
The company has built prototypes, filed for patents and initiated discussions with key stakeholders in the industry. The go-to-market strategy is to manufacture AML motors as a component for packaging by leading manufacturers of wellhead, pipeline and facility equipment. The rapidly growing $2 billion plus potential North American market needs a solution, and only AML's motors can meet these needs: reliably, environmentally, and inexpensively.
Awards

2013 Top 100 Entries
Voting
ABOUT THE ENTRANT

Type of entry:

individual