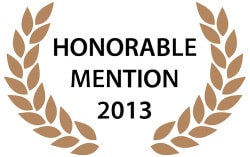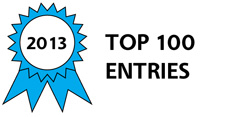 SP3H is a cleantech oriented company acting in the field of thermal engine efficiency. Our activity is based on engine green house gas and fuel consumption reduction.
The system consists in the integration of a new on board optical sensor providing fuel quality to the engine control to optimize injection, combustion and post treatment. The technology makes matching engine performance with fuel quality possible by offering the opportunity to account for fuel variability in the engine control strategies. Matching engine performance to fuel quality leads up to 5% reduction in fuel consumption (green house gas emissions) and up to 20% in pollutant emissions.
From the optical sensor, relevant information about fuel quality is sent to the Electronic Control Unit (ECU) that adjusts engine parameters and settings according to the fuel quality in the tank, therefore reducing fuel consumption and CO2 emissions up to 5% and pollutants emissions up to 20%. It doesn't matter what type of fuel it is: gasoline, diesel, biofuels, jet fuel, the optical system based on near infrared spectroscopy is very flexible. Near-infrared technology is mature in several process industries like Refining & petrochemical for now more than 20 years. The device is able to determine the fuel fingerprint by detecting the molecular structure of any compounds based on Carbon, Hydrogen and Oxygen atoms which covered 99.9% of the fuel composition.
It took 7 years and 4 stages of prototypes to go from a 1M$ system, weighing 200kg and measuring 2m commercialized in process industries to this miniaturized 300gr, no moving parts and around 30$ on-board sensor for the automotive & transportation markets.
The different prototypes were successfully tested world-wide by car and truck manufacturers since 2006 allowing us to leverage and maximize the combination of the "Technology push" with the "Market pull" effects.
SP3H is a fabless company and we do not intend to mass produce the system by ourselves.
For mass production markets, Business model consists in granting with 5 industrialization licenses recognized sensor suppliers based on our 12 patents portfolio (95% of cars sold globally are covered by the countries where SP3H has protected its technology).
IP management is a crucial element in SP3H's global strategy. Hence, SP3H has sought advice from Europe's leading IP consulting groups when filing its patents. This efficient portfolio management enables SP3H to maximize the value of its IP ensuring it is perfectly adapted to corporate and strategic objectives.
For each system installed in-board, SP3H receives associated license fees. This open innovation strategy approach defined by SP3H in 2004 is in line with the specific criteria which govern the selection of suppliers by Automotive OEMs.
We are "creating the future" as we intend to equip 100 million vehicles within the next first 10 years of commercialization. We are expecting a cumulated CO2 reduction of 80 million of tons in 2026 and a CO2 reduction of 30Mt per year after 2025.
Awards

2013 Transportation & Automotive Honorable Mention
2013 Top 100 Entries
Voting
ABOUT THE ENTRANT

Team members:

Eric Hermitte - CTO
Sylvain Oberti - Optoelectronics manager
Dr Xavier Capron - senior R&D engineer
Dr Tual Trainini - R&D engineer
Christelle Kernaflen - R&D engineer
Dr Owsin Galtier - R&D engineer
Thierry Gergaud -senior software engineer

Number of times previously entering contest:

1

Alain is inspired by:

innovation / challenge / team building - find solutions for market needs