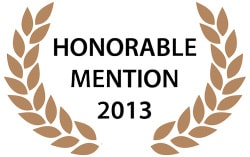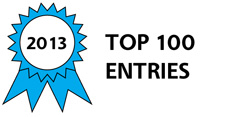 The problems of night driving are well known and include limited range visibility, incoming traffic glare, and stress in driving as well as incorrect driver perception. In bad weather or with inexperienced or elderly people, these problems are magnified. The BrightEye® system enables the identification of obstacles and abstractions on the road for a range of 250m in a dark night and in bad weather.
BrightEye's technology uses Gated near Infrared that constantly projects a clear picture of the road, analyzes the data it collects and alerts the driver when hazards are present on the road.
This core technology has been patented (US 7,733,464 B2) and the Company is in preparation and filling process for additional 6 patents.
Awards

2013 Transportation & Automotive Honorable Mention
2013 Top 100 Entries
Voting
ABOUT THE ENTRANT

Team members:

Yoav Grauer
Eyal levi
Ofer David

Ofer's hobbies and activities:

Mountain biking. Hiking

Ofer is inspired by:

Practicality and user benefit

Software used for this entry:

Math lab