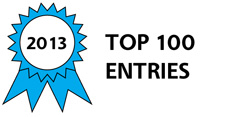 I would like to introduce to you my patented cost-effective innovation designed to resolve the automotive fuel economy problem. This problem has different approaches.

Today's dominant approach is a very expensive combination of the multi-cylinder engine, electric battery and motor instead of standard powertrain (engine and automatic transmission - AT). The universally recognized alternative is an inexpensive and more efficient combination of engine, hydraulic pump and motor (Hydraulic hybrid - HH) attracts fast rises attention. For example, the U.S. EPA, Germany's Bosch Rexroth Corp., Japan's "Honda" in the motorcycle DN-01 "dream new", Chrysler in the minivan "Town & Country", Ford in the truck F-150, etc. utilizes HH. These efforts focused on the replacement of only the AT and despite of the use of a very small portion of the HH great potentiality gives it about 33% fuel economy. see wttp://www.thetorquereport.com/2011/01/chrysler_and_the_epa_announce.html)

In contrast the HH capable to considerably improve both the AT and the engine. The engine is just the key component of fuel economy. My innovation provides continuously variable displacement (CVD) and continuously variable compression ratio (CVCR) engine with about 3 times greater fuel economy.

This impressive number confirms the University of Michigan (UM) Automotive Research Center work "Simulation Study of Advanced Variable Displacement Engine Coupled to Power-split Hydraulic Hybrid powertrain" (see http://me.engin.umich.edu/autolab/Publications/P2009_10.htm). The UM research got a result of 77.68 mpg on the highway and 46.50 mpg in city for a mid-size passenger vehicle only due to the CVD gasoline engine with the following conclusion: "The advanced powertrain configuration investigated in this work is a high-performance option for the mid-size passenger vehicle. Therefore, while predict fuel economy improvements are impressive, they do not represent the ultimate potential." and the conclusion continues: "…and possible benefits of using a variable compression ratio is apparent". Both the CVD (the more acceleration pedal depression the more diesel piston stroke) and the CVCR (for any kinds of fuel use) diesel engine of my innovation enables to achieve apparent additional benefits. Moreover such approach allows about 3 times the decrease of the weight of the standard Powertrain and cost effective retrofitting of just the Powertrain in existent vehicles at any automotive shop, which is impossible for Electric hybrid.

For the first time the HH allows operation of Any Power, Supercharged, Fully Balanced Omnivorous Single Cylinder Diesel with fastened engine piston and pump plunger without crankshaft. It is cheapest in the world of diesel-pump actuates standard hydraulic motor without hoses and pipes and forms a Modular Hydraulic Powertrain (MHP) including the continuously variable transmission (CVT) for a comfortable driving car. This innovation would accelerate the development (design, building and test) of a cost effective MHP of mid size passenger car like Ford "Taurus" with more than 80mpg.
Awards

2013 Top 100 Entries
Voting
ABOUT THE ENTRANT

Type of entry:

individual


Grigoriy's hobbies and activities:

inventions

Grigoriy is inspired by:

fuel economy