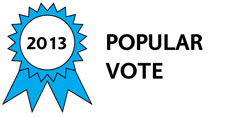 COLLAPSO-TRANSFORM
Bicycles have capitalized an important place in the transportation industry since its inception. They are the cheapest, light weight and the most eco-friendly mode of transport till date using only manpower for the transit. But still the "Portability" and "Carry-Anywhere" characteristics of the bicycles has not been catered to the fullest extent. Cyclists still relies upon an SUV or a truck to carry their Bicycles for a trekking trip.
A bicycle which is so portable enough to be carried in your backpack would be a boon for all who dream of portable personnel transportation. "COLLAPSO-TRANSFORM " checks all the down points of a conventional Bicycle and acts a backpack Bicycle, by collapsing in a 4-step fold, and becomes portable enough to be carried in your backpacks anywhere. It is also super lightweight, as it eliminates the use of unwanted sophistication in a bicycle and caters to the point of "super lightweight, backpack Bicycle". Its boxy lines, adds to the easiness in collapsibility, and its rigidity.
Problems Solved by the Design Idea:
Acts as a "Super Lightweight Backpack Bicycle" and caters to the "Portability" and "Carry-Anywhere" characteristics of the bicycles by collapsing and fitting into any backpack.
Potential Benefits:
Encourages the use of bicycles as an easy & eco-friendly, "Portable personnel Transportation", as an alternative to fueled vehicles, thus contributing to the environment.
Why COLLAPSO-TRANSFORM?
"COLLAPSO-TRANSFORM" differs from all the bicycles in the market, as it becomes a reliable, carry-anywhere, super lightweight, backpack Bicycle, which easily collapses in a 4-step fold into the Backpack, thus posing its distinction from all the bicycles available in the market by overcoming the limitations of the products in the market.
Market potential:
As the awareness towards an eco-friendly alternative vehicle is increasing and the uses of Bicycles are gaining its importance, the market for such a "Super Lightweight, Collapsible, Backpack Bicycle" looks bright and promises very high market potential.
Working of COLLAPSO-TRANSFORM:
Step 1: Fold the Handle Bars.
Step 2: Pull down the Seat Post by adjusting the Seat Clamp.
Step 3: Pull down the down tube frame.
Step 4: Fold down the stem and fork arrangement by withdrawing clamp.
Production Cost:
The targeted and completely achievable maximum production cost of a Bicycle is Rs.1200/- INR and $19.94 USD for the base model. This cost is achieved by eliminating the unwanted sophistication and add-ons in the product, and using recyclable plastics and polymers in the place of conventional steels, for reduction in weight and cost of the product.
Awards

2013 Top 10 Most Popular
Voting
ABOUT THE ENTRANT

Type of entry:

individual


Pragadeesh's hobbies and activities:

Sketching and designing of automobiles, especially cars and SUVs to be specific. And I am an Automobile Freak.
And my other hobbies are Cycling, playing Cricket,reading books, watching TV, and try designing out new Stuff.

Pragadeesh belongs to these online communities:

Facebook

Pragadeesh is inspired by:

As "necessity is the mother of invention", anything which I feel in necessity of, inspires me to design, to make things easier.

Software used for this entry:

Google Sketch-Up