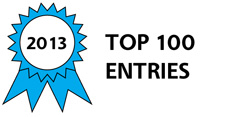 * The Core Technology of Green Industry Trend
Electric vehicles (EV), thanks to their environment favoring feature, have risen as a next generation vehicle on the market. However, EVs are still in a developing phase since there are many technical problems such as short battery life, recharging infrastructure and lower performance than typical cars. TH-Mission solves most of the current problems that interfere with EVs becoming more popular. Furthermore, since the size is not an issue for TH-Mission, it can be applied not only to EVs but also in many other areas where motors are the main power source. Motors are only coupled with a very inefficient reducer because of technical difficulties with current transmissions. TH-Mission makes combination of a motor and a transmission possible. Thus it is expected that TH-Mission will be the core technology of Green Industry trend.
* TH – Mission (CGVT)
Constantly Gear-meshed Variable Transmission. (CGVT)
Gears are always meshed so that loss from power delivery is minimized.
No advanced technology is required to build TH-Mission since it is a simple assembly of gears.
Easy to assembly.
Low manufacturing cost.
* Extremely Light and Small
1/10 of size compared to former automatic transmission.
Can be applied to the machines in which it was structurally impossible to equip transmissions.
Much lower weight.
Much lower manufacturing and maintenance cost.
* Outstanding Efficiency
Transmission occurs when all the gears are meshed.
Energy efficiency is over 50% better than former transmissions.
* Outstanding Performance
Very quick response.
No shifting shock whatsoever.
* Durability
Lasts for the lifetime of where THT-Mission is applied.
* Multi-input/output
Two inputs and outputs are essentially integrated in TH-mission.
Easy to make 4WD, Hybrid Electric Vehicle (HEV), and Power Take Off (PTO).
* Application of TH – Mission  

It is expected that TH-Mission brings revolutionary improvement in performance, manufacturing cost and maintenance cost compared to former transmissions or reducers.
TH-mission can be small as a thumb and can be indefinitely large as long as building technology allows so that it can apply to all kinds of existing driving machines.
It can be applied to cars, electric cars, electric carts, bicycles, motorcycles, 4WD bikes, trucks, tractors, even power plants (wind, nuclear, etc) and so on.
* Major Areas
1. Replacement of Former Transmissions
- Transportations what use former transmissions
such as cars, buses, trucks, motorcycles and so on.
2. Blue Ocean Industry
- Multi-purpose electric carts, Neighbor Electric Vehicles (NEV) and Electric Vehicles.
- Wind energy generating system
- Power transmission lines in the generators of nuclear power plant.
3. Newly Applied Products
- All with electric motor
(e.g. elevator, hospital bed, electric wheel chair, and so on.)
- Submarines and ships
- Agriculture equipment and transportation
(tractors, cultivators and so on.)
Awards

2013 Top 100 Entries
Voting
ABOUT THE ENTRANT

Type of entry:

individual