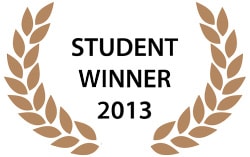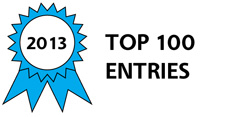 Idea: Our student team developed a prototype of a vehicle with autonomous operation. The driverless vehicle will transfer passengers or cargo between given points of a route. The car automatically calculates an optimal route considering traffic congestion, road work and other road incidents. The vehicle analyzes road signs and road markings, the local traffic situation around the vehicle, traffic information from the global network, weather conditions and visibility conditions. The car operates without human interference. The vehicle fleet can operate for cargo delivering services, taxi services or car-rental services, when the time of vehicle stoppage is reduced to a minimum.

Implementation: For optimal route calculation the car uses a GPS navigation system with 3G network connection, accelerometer, gyroscope and compass – for orientation even without GPS and/or 3G network coverage. For analysis of road signs and markings and the nearby traffic situation the vehicle uses a system of HD-cameras, also allowing determination of distances. A computer program analyzes inputs and allows defining and "understanding" of the road, weather and visibility.

For vehicle control we use a microcircuit based on a platform receiving input from sensors and affecting motors and actuators. The microcircuit controls electric motors for the steering system, accelerator and brake pedals, gear lever and parking brake lever. Steering is implemented by an electric gear-motor drive with load torque of 3 Nm, direct current voltage of 12 V and consumption current of 8 A. This drive has enough output and can be connected to a standard vehicle battery. For the prototype the electric drive is connected to the steering wheel through a special adaptor of our own design. To define the current position of the steering wheel we installed a potentiometer. It allows us to know the position of the front wheels and motion direction. For the pedals we use the same electric motors. The accelerator drive is additionally equipped with a servodrive with 1-degree step to provide high accuracy. The brake drive is equipped by a potentiometer like the steering drive. Connection of pedals and electric motors is enabled by special push bars of steel. The base car is equipped with an automatic gearbox. For operation we use 3 modes of the gearbox: drive mode, reverse mode and neutral mode. To change modes we use a stepping electric motor with high accuracy. For the parking brake we use the same electric motor as for the steering system.

Background: The prototype assembly is currently in progress and it is ready for testing. The tests are conducted on a special proving ground. After testing our next step is to design a built-in system which has no visible electric motors and adapters in a cabin. We developed this project as a part of our engineer training course.
Awards

2013 Student Entry Winner
2013 Top 100 Entries
Voting
ABOUT THE ENTRANT

Team members:

Stanislav Kuskov,
Kirill Kondratev,
Pavel Karpenko,
Maxim Shestak,
Ilya Shebanov

Stanislav's hobbies and activities:

Robotics, programming, sport

Stanislav is inspired by:

New ideas in robotics and autonomous transportation

Software used for this entry:

C#