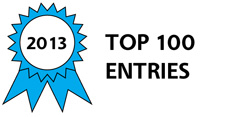 Swift Tram is an emerging rapid transit system that will get people from their starting points to their destinations more enjoyably than any other transit alternative available today. Swift's automated (driverless) system is elevated, completely avoiding pedestrians, bicyclists, automobiles, and stoplights, and offering views of the world below. System operators can offer scheduled and/or on-demand service, which passengers can easily arrange at kiosks or with their smartphones according to the time they wish to arrive at their destinations.

Swift Tram's infrastructure installs fast and quite inexpensively in comparison to at-grade systems such as light rail or commuter rail, and operates at a much lower cost than even bus rapid transit (up to 80% of bus operating expense is driver expenses). The system is electrically powered, so its pollution profile is much lower than that of internal combustion technologies. That electricity is either grid-supplied, or it may be supplied by renewables: microgrid-managed solar PV over guideways and stations. Swift is smartgrid-enabled; its control system will make programmed adjustments in power consumption to economize under tiered power rate structures, and to supply revenue-producing electrons to the grid according to agreements with local utilities.
Swift Tram's market exceeds $10B annually just in the U.S. Since many of our customers will want complete DBFOM solutions (design, build, finance, operations, maintenance), we're in the process of creating strategic partnerships with coach manufacturers, steelworks, legal and financial firms, electric companies, design/engineering companies, and operating companies. Swift coaches are more akin to corporate jet fuselages than to buses or rail cars; they'll be fabricated using highly efficient advanced manufacturing processes and lightweight aeronautical materials. Coaches can feature small airline-style lavatories, and can be flexibly upfitted for stowing bicycles, skis, snowboards, and other equipment and luggage as the system operator specifies.
We're working with NASA on aerodynamic issues, with the National Renewable Energy Laboratory on energy efficiency, and with the University of Colorado on engineering validation. We'll build the electric drive bogies – which contain most of our patent-pending intellectual property – in-house. The bogie units are small intelligent electric vehicles that run inside the elevated fixed guideway at up to 125 mph; they're attached to the suspended coaches through an open slot on the guideway's underside.

Although Swift systems are centrally controlled, there's considerable processing intelligence onboard each bogie to optimize system performance and to enhance system security through 'swarm computing.' In the case of a grid outage, there's sufficient intelligence and battery-stored energy onboard to bring passengers to the nearest disembarkation point safely. Swift Tram's system design complies with all federal requirements for emergency evacuation and ADA accommodations.

Our first installations (five identified projects) will be loops of a few miles that are 21st century versions of the first hanging trains built more than a century ago. Our second wave will be longer regional arterial routes (two identified projects) that can be networked together using modern IT control systems for system management.
Awards

2013 Transportation & Automotive Category Winner
2013 Top 100 Entries
Voting
ABOUT THE ENTRANT

Team members:

Carl Lawrence, CEO, CTO

Becky English, Director Business Development, VP Sustainability

Graham Hill, VP Marketing

John Murino, CFO

Elaine Thorndike, Director of Manufacturing and Strategic Partnerships

Gaby Aweida, Manager of Fabrication

Carl Talkington, Manager of Engineering

Rob Kammerling, IT Director

Kim Hedberg, Program Manager

Nancy Balch, Program Manager

Ilse Gayl, Advisor

Ron Gremban, Advisor

Carl's favorite design and analysis tools:

Sketchup, AutoCAD, SolidWorks

Carl's hobbies and activities:

Flying, running, biking

Carl belongs to these online communities:

LinkedIn, Facebook, Twitter, Colorado Cleantech Industry Association (coloradocleantech.com), Rockies Venture Club (rockiesventureclub.org)

Carl is inspired by:

I'm an engineer who's been devising electrically powered cleantech solutions to challenges in the mobility environment for the last 20 years. Transit today is often inconvenient, clunky, dangerous, and grossly energy-inefficient. I take great professional pride and pleasure in identifying what's needed, then applying state-of-art technology to designing and realizing those needs. The world needs fast, convenient transit. While we're making transit improvements, we might as well offer travelers seamless mobility from starting point to destination; Swift Tram is an early part of realizing that vision.

Software used for this entry:

SketchUp, AutoCAD, SolidWorks