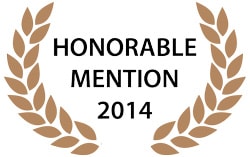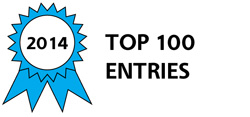 No Fault Found test results in electronic boxes, primarily driven by intermittent faults, have become a significant concern and huge maintenance and life-cycle cost driver, and an operational readiness degrader within the Department of Defense (DoD). For many DoD weapon system electronic boxes driven to the depot for repair, less than half have the actual root cause of the problem identified and repaired. The other half test NFF. Unfortunately, conventional Automatic Test Equipment (ATE) was not designed to detect intermittent faults and is incapable of detecting and isolating momentary intermittent failures that cause NFF. One of the reasons it is difficult for conventional ATE to detect intermittent faults is that circuits or functions are typically tested one at a time. Unless the circuit with the intermittent defect happens to be tested at the very time the intermittent occurs, it is missed. The undetected and unrepaired intermittent faults cause the electronic boxes to malfunction during operation, because these faults are not detected, and hence not repaired, in the depot. Rather, the boxes continuously cycle between the field and depot consuming an enormous amount of resources, negatively impacting maintenance budgets, warfighter readiness and warfighter support.
A solution to this problem has been developed and proven under a Small Business Innovation Research (SBIR) initiative. The Intermittent Fault Detection & Isolation System™ (IFDIS™) was specifically designed to detect and isolate intermittent faults in electronic wiring. Its initial adaptation was to detect and isolate the intermittent faults in the F-16 AN/APG-68 Radar System Modular Low Power Radio Frequency unit (MLPRF) chassis. IFDIS testing of over 400 MLPRF chassis during the first few years of operation yielded unprecedented results. Sixty percent of the MLPRF chassis had one or more intermittent faults and many chassis had other wiring problems (opens, shorts, miss-wiring, etc.) which were also detected and isolated by IFDIS testing. The operational reliability of the IFDIS tested MLPRFs has increased more than 300%. One hundred thirty eight previously "un-repairable" MLPRFs have been returned to service through IFDIS testing and are now among the most reliable units in the inventory and the depot No Fault Found rate has dropped from 54% to 5%. A cost benefit of over $62 million has been realized with an investment of only $2.2 million, yielding over a 28 times Return on Investment (ROI) and growing. Because of this tremendous success, IFDIS testing is being extended to several other weapon system electronic boxes within the United States Air Force (USAF) and the Naval Air Systems Command (NAVAIR).

Currently, NFF is a $2 billion problem annually for the DoD.
Awards

2014 Aerospace & Defense Honorable Mention
2014 Top 100 Entries
Voting
ABOUT THE ENTRANT

Type of entry:

individual