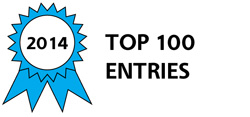 Time Capsule to Mars (TCTM), an Explore Mars project, is the world's first and largest student-led interplanetary mission that will design, launch, and land a time capsule on the surface of Mars. We will make history by connecting humanity's shared history with our shared destiny. Carrying messages from people from all corners of Earth in the form of text, images, audio and video clips, our state-of-the-art capsule will remain as a crucible of today's human race to be rediscovered by future colonists of the Red Planet. TCTM intends to become the first private mission to Mars, the first interplanetary CubeSat mission, the first interplanetary test of ion-electrospray propulsion, and potentially the largest crowd-funding project in history.
The purpose of this mission is three-fold:
1. Technological: Enhance the portfolio of student-developed technologies for the aerospace sector, testing novel ion propulsion, inflatable antenna, deep-space internet, and more!
2. Educational: Create an educational vehicle to inspire today's youth and reignite a passion for aerospace in particular, and science in general.
3. Humanitarian: Give people from all corners of the Earth, regardless of national, racial or social differences, an opportunity to send a timeless message to our future Mars colonists.
The expert and dedicated international team, centered at MIT's Space Propulsion Lab, consists of top university student labs around the United States (MIT, Stanford, Duke, UConn) and, an advisory board ranging from space enthusiasts to former astronauts, sponsors such as Lockheed Martin, ATK, Aerojet Rocketdyne, Draper, Uwingu and Remarkable Technologies, and a global volunteer network.
Mission Details:
Technology:
Our technical teams are focused on designing, launching, and landing three identical satellites on the surface with the encoded data intact. The spacecraft itself will be in the CubeSat class, measuring 0.3m x 0.4m x 0.1m, and will be propelled by revolutionary ion electrospray propulsion. It will involve technical teams from the world's leading universities and student groups like Students for the Exploration and Development of Space (SEDS) from chapters in more than 30 countries. Feasibility tests have been completed at MIT and we're onto refining propulsion and communication technologies.
Fundraising:
The estimated cost of this mission is $25 million, which will cover the cost of designing and launching three spacecraft to enhance chances of mission success. We plan to raise funds from two main sources: First and foremost, we intend this mission to be the biggest crowdfunded science project in history, as we believe in the democratization of space exploration. Second, the size, scope, and length of this project will require a continuous and stable flow of funds for which we will also rely on grant opportunities/corporate donations.
Marketing:
This mission will aggressively partner with news, industry, and educational outlets to maximize our reach and enable us to tap into a truly global audience that reaches across socioeconomic boundaries. A focus market for educational engagement will include K-12-aged kids from all over the world, who, via the Internet, can access their own personalized Mission Control to play a role in the mission.
Awards

2014 Top 100 Entries
Voting
ABOUT THE ENTRANT

Team members:

Emily Briere, Jon Tidd

Emily is inspired by:

The potential for students to push the boundaries of the space race.

Software used for this entry:

Matlab, STK