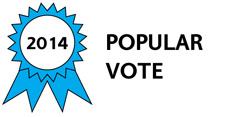 The Survival Capsule comes in a number of different sizes ranging from a two-person to ten-person. Larger capsules are on the drawing board. It is a personal safety system designed to protect the occupants from Tsunamis, Typhoons, Hurricanes, Cyclones, Tidal Surge etc.

The Tsunami is a very real threat for many people around the world. There are approximately 130 countries exposed to such dangers. Currently Japan is preparing for their next big Tsunami which could stem from the Nankai Trough. Federal government estimations predict a death toll upwards of 325,000 people. Many people get as little as 5 minutes or less warning. In the USA there are approximately 7 million people exposed to such natural disasters. A personal safety system such as the Survival Capsule may be their only hope.

The capsules are particularly well suited for the older and infirm, disabled, mothers with young children and anybody who cannot easily vertically or horizontally evacuate.

These capsules can be stored outside a home, in a garage, on the flat roofs of Schools, Hospitals, Businesses etc. They can provide immediate evacuation. There are numerous accounts from the March 2011, Sendai Tsunami where employees, school children etc. where washed off the flat roof tops of their 2 or 3 story buildings. Had they had several large Tsunami Capsules on the roofs they may have survived.

The capsules are designed by Aerospace engineers using Aerospace analysis finite element software such as MSC Nastran and Patran. The analysis is then correlated with comprehensive test program results.

The capsules are designed with seats, seat belts, air tanks, air vents, high temperature thermal insulation, water storage, food storage and general storage. The capsules have windows, tether points, a winch attachment location, marine door.

The capsule test load cases where derived with the help of Dr. Eddie Bernard (former member of NOAA) and world renowned Tsunami Mitigation expert. Such load cases as debris damming, large object impact, sharp object penetration, thermal were developed. Many debris fields catch fire thus making the thermal load case highly significant.

The program to date has involved building two prototypes one of which is the test article the other a technology demonstrator.

Four two-person production capsules have been built, one in the USA and three in Japan at different facilities. The idea being that when orders are acquired in Japan the capsules will be shipped in kit form to Japan and fabricated in various prefectures as part of an offset deal.

Currently the ten-man capsule is being designed and in order to help us get there we have begun a crowd funding campaign:- https://fundrazr.com/campaigns/6hvJd/ab/61mkb2 . This will enable analysis, design and testing to be completed, thus leading to production.
In total eleven two-person capsules have been sold. Survival Capsule is currently working with Japanese distributors to gain orders and begin production.
The capsule family is US Patented and fully approved.
The two-person capsule will be featured in the May edition of Popular Mechanics magazine.
Awards

2014 Top 10 Most Popular
Voting
ABOUT THE ENTRANT

Team members:

Julian Sharpe
Scott Hill
Dr. Eddie Bernard

Number of times previously entering contest:

1

Julian's favorite design and analysis tools:

MSC Nastran & Patran

Julian's hobbies and activities:

Hiking, Swiming, Going to the Beach.

Julian belongs to these online communities:

http://www.youtube.com/user/SurvivalCapsule

Julian is inspired by:

The capsule was initially thought of whilst weekending on the Oregon Coast, USA. Off the Oregon coast is a 500 mile Cascadia fault which has produced many Tsunamis in the past. After the Indonesian Indian ocean Tsunami I was very much aware of the danger existing off shore. So I concept-ed a personal safety system for my family and I. The Indonesian Tsunami killed almost a quarter of a million people. The Tsunami is a very real threat. So saving lives is my inspiration. You may live in a Tsunami free area but you could take a vacation in an exposed region of the world and not even know it!!
You can see our Tsunami Survival Capsule in the May 2014 Edition of the Popular Mechanics magazine

Software used for this entry:

MSC Nastran & Patran