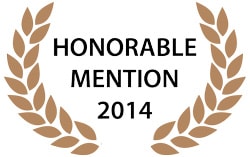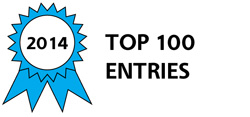 GateKeeper is a Multipurpose Bluetooth Smart proximity tag that can Auto Lock and Unlock your computer, and keep track of valuables.
Many features, 1 device, and useful to everyone. A versatile Bluetooth 4.0 proximity tracker that performs item loss prevention, item locating, auto locks and unlocks your Mac or PC. Syncs with our Android app for even more functionality (and iOS iPhone if we reach our stretch goal). The GateKeeper (GK-Chain) is just the start of an amazing proximity technology product.
Instead of typing in your password every time, the GK-Chain unlocks your computer when you approach, and locks when you leave. Or, if you want additional security, you can set the GK-Chain to require both the key and type in the password for two-factor authentication.
The GK-Chains also serve as Bluetooth 4.0 trackers. Using our free companion app, you can find your GK-Chain with a Bluetooth 4.0 enabled smartphone. This way, you'll have a little more help finding your lost keys, wallet, bag, even your luggage at the airport.
The GK-Chain tracks the location of the key using a proprietary signal strength algorithm and locks/unlocks your computer based on where you are.
Is it secure? Yes! GK-Chains use a modulating, encrypted connection to enable only a unique key to interface with the lock. The password is encrypted and still stored on your PC, not the GK-Chain – So no one can steal it.
We've been working on the GK-Chain for a while. After several rounds of PCB designs for the locks and the keys, the manufacturer is preparing for the first production line for delivery by the end of July 2014!
Application Scenarios:
Track Your Valuables: Purses, pets, luggage, phone - you'll be alerted when you move too far from your GK-Chain.
Parents: Can warn you if your children go out of range.
Teachers: Consistently lock your PC to prevent students from accessing it.
Health Professionals: Unlock computers automatically so that you can attend to patients.
Office: Keep co-workers or visitors from accessing your computer when you're gone.
Dorms: Don't let your friends change your Facebook status again. Ever.
Home: Protect your PC from siblings or children downloading unwanted programs.
Coffee Shop: Outside with your laptop? Ensure your privacy.
GateKeeper has been featured in several magazines including Gizmag, GadgetReview, TechMASH, Geeky Gadgets, Ask Men, and others. We have also been featured on the Popular Technology Radio show. We have run successful crowd-funding campaigns on Kickstarter and Indiegogo. We are currently taking pre-orders on our website www.gkchain.com.
We have a strong team with scientists, engineers and marketing professionals working on bringing it to market. Our company is spun-off from the University of Maryland.
For more information:
Product Website: www.gkchain.com
Company Website: www.coolcadelectronics.com
Awards

2014 Consumer Products Honorable Mention
2014 Top 100 Entries
Voting
ABOUT THE ENTRANT

Type of entry:

individual


Software used for this entry:

MS Visual Studio, Eagle PCB