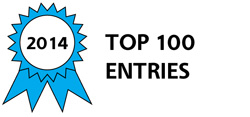 Meet Modern Sprout, the cutting edge of countertop cultivation. Our stylish, self-sustaining indoor windowsill planters are outfitted with a top-feed hydroponic system that automatically waters and feeds plants, making them perfect for space conscious city dwellers, absent-minded gardeners and armchair agrarians.
We believe that hydroponics is the future of horticulture. This gardening technique grows plants in a soilless medium with nutrient enriched water and offers a method of cultivation that's clean, self-maintaining and yields fantastic results. Compared to soil-based gardening, hydroponic systems on average grow plants 30% faster, use 80% less water and require ¼ of the space.
Co-founders and married couple Nick Behr and Sarah Burrows launched Modern Sprout and their concept for a 3-pot hydroponic planter on Kickstarter in May, 2013. The campaign was well received; in 35 days nearly $80,000 was raised and 700 planters were pre-sold to backers across the globe. After working for months exclusively with local manufacturers, Modern Sprout's planter became commercially available in November, 2013. It measures 16" x 10 ½" x 5 ½" , holds three plants and is available in four finishes: chalkboard, weathered gray, high-gloss white and reclaimed wood. The top feed hydroponics system includes an eco-friendly air pump, pre-programmed timer, soilless growing medium, water measuring stick and ¾ gallon water reservoir. Minimum assembly is required; customers just need to set the timer and add plants/seeds/cuttings, water and nutrients and plug it in near a sunny window. Two power options are available, electric and solar (the only solar powered hydroponic planter available on the market). The air pump pushes water from the resevior directly to the roots of three separate plants. In Chicago, the plug-in model costs around $5-7/year to run. The solar model includes a plug-in adaptor and features a 12V 5W solar panel that charges two Li-Ion batteries which power the air pump off a single charge for 4-5 days.
This simple, stylish and sustainable indoor planter can grow a wide variety of herbs, produce and flowers all year round. Modern Sprout has significant appeal across a wide spectrum of growing market segments, including urban dwellers, organic-conscious consumers and home chefs. Today, most off-the-shelf hydroponic planting systems cater to experienced gardeners – they are expensive, complicated and look more homely than homey. There are a few residential all-in-one, edible-focused, hydroponic planters available, but they look more like kitchen appliances than planters, require proprietary pods, and utilize synthetic nutrients. Modern Sprout recommends using organic water soluble nutrients and let the user choose what they grow -- from seed, cutting or transplant. Modern Sprout's planters are competitively priced, between $129 - $219 MSRP.
In its first year in business, Modern Sprout launched two product lines, secured over 60 wholesale partners, garnered national media coverage, and has been approached by distributors throughout the world. But the journey from start-up business to successful business is far from over. We continue to fight for the working capital needed to make our imprint in the market and influence more people to grow their own.
Awards

2014 Top 100 Entries
Voting
ABOUT THE ENTRANT

Type of entry:

individual


Sarah is inspired by:

Necessity is the mother of invention. We believe in the marriage of form and function, in simplicity and in design that moves us forward. We are inspired by food, and by the importance of knowing where our food comes from and how it was grown.

Software used for this entry:

ReplicatorG