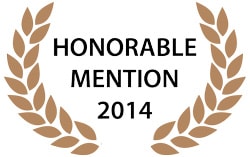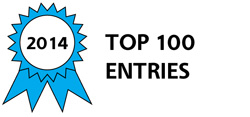 The Problem
There are 50 million people just in the United States with various physical or cognitive challenges that greatly limit their ability to don their own footwear. Using traditional footwear causes wearers undue pain and suffering, or at the very least, are very inconvenient. Those shoe wearers that are limited to the point of being completely unable to put on their own shoes must rely on others to do so for them, negatively impacting their independence. In either case, their quality-of-life suffers.
The Solution
Inspired by his son, who was in a scoliosis brace that prevented him from being able to bend over and put his own shoes on, Steve Kaufman created Quikiks™ -a revolutionary new advance in footwear that allow the wearer to step easily into the shoes and in the same motion effortlessly and securely lock their feet comfortably in place. Using our patented Step-in-Go™ Technology, Quikiks™ provide hands-free operation for people lacking the ability to use traditional shoe fasteners such as laces, buckles, Velcro straps or snaps. Unlike slippers, flip-flops, or clog-like shoes, shoes with Step-in-Go™ technology will not slip off of the feet, plus they provide the wearer with the medically necessary heel and ankle support required for orthopedic footwear.
So how do they work? Easy. The rear portion of Quikiks™ tilts back on a hinge enlarging the opening by approximately 50%, thereby allowing the wearer to easily slip their foot right in. A little downward pressure on the heel closes the shoe up behind their ankle and it locks in place with a magnet.
To remove, simply strike the rear part of the sole on any hard surface and the back rotates open, allowing the foot to come out (see accompanying illustrations and video).

The securing magnets are adjustable to customize the shoe to the user's ability and desired holding strength. Furthermore, the Step-in-Go™ mechanism is concealed inside the lining of the shoe which enables a wide variety of styles to be realized making them more aesthetically pleasing.
All Quikiks™ come with an easily removable insole so that a custom orthotic may be used with them. Additionally, Quikiks are lined with anti-microbial material to keep our consumers' feet healthy in case they are not wearing socks.
Manufacturing & Distribution
All of the components of the hands-free mechanism were originally 3-D printed to test functionality before the injection-molds were fabricated. The various components are sent to our contract shoe manufacturer for incorporation into the shoe production process.
We plan to sell Quikiks through orthopedic footwear distributors, practitioners' offices, such as orthotists, certified pedorthists, podiatrists and chiropractors, specialty footwear retailers, and through our Quikiks.com website.
Mission
The mission of Hands-Free, LLC is to provide our Quikiks Hands-Free Footwear to people of limited physical or cognitive ability with the goal of providing them and their caregivers with more independence and a better quality-of-life.
Our longer-term goal is to open an assembly and distribution center that will provide long-term sustainable employment for people with disabilities.
Thank you!
Awards

2014 Consumer Products Honorable Mention
2014 Top 100 Entries
Voting
ABOUT THE ENTRANT

Type of entry:

individual


Number of times previously entering contest:

1

Steven is inspired by:

My son, working with people in the disability community and solving real-life, day-to-day problems.

Software used for this entry:

SolidWorks