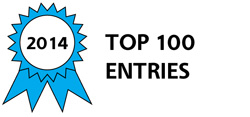 My name is Joseph Szokody. I have been in business working with different products, for over 25 years in Atlanta, GA and Mebane, NC. A friend and I came up with an great idea for a product that sends a signal to a cell phone when something happens. An alarm could be sent when a door stays open, something valuable moves, pets move too far, children are monitored, and items in a home or business are moved. How about a security assistant?
This was the birth of Blumove, the 1st Bluetooth beacon product using the new BLE (Bluetooth Low Energy) and AES encryption technology. We started product development in January 2013, by gathering data and worked with Laird Technology to create an AES encryption security technology.
Bluetooth products had typically used too much battery power and with BLE, battery life is significantly extended. The AES technology provides superior security and allows transmission of signals up to 200 feet locally and much farther using several smart phones through the web. Blumove can send notes, alarms, alerts, and measurements to family members and/or business associates.
Blumove is a versatile and innovative Bluetooth beacon product made with many interesting features that can be used in several ways. Children, pets, and unsecured valuables at home and business can be monitored and protected. Blumove will send alerts when a monitored item is moved, such as doors, sports equipment, and valuables. It can even be used as an odometer. There is no need to waste our time to watch all these things because Blumove reminds us if anything happens. It can be used as a remote to find a smart phone or even for receiving phone calls. Short text messages can be forwarded so there is no need for post-it notes. It can detect any failure by monitoring movements. Furthermore, all these information can be stored in logs to follow up on the activities.
Thank you for reading.
Joseph Szokody
Awards

2014 Top 100 Entries
Voting
ABOUT THE ENTRANT

Team members:

Joseph Szokody
Joseph Kassai

Joseph is inspired by:

Blumove is a versatile and innovative Bluetooth beacon product made with many interesting features and can be used several ways.
We would like to make sure that you can enjoy our product, BluMove and will find several ways to use it successfully.

Software used for this entry:

yes there are software programs. iOS and Android.