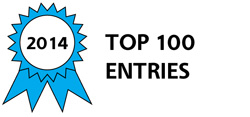 Technology Gap:
During the last decade, the world of electronics has experienced a surge in autonomous electronic devices. One last tether has prevented consumers from completely leaping into the wireless convenience - the power cord. Wireless power transmission (WPT) will remove the need for power cords for portable electronic devices including smartphones, tablets, laptops and more. More than 800 million wireless power transmitters and receivers are forecast for 2015 for mobile devices such as laptops, mobile phones, tablets, e-Readers and media players. Evidence is increasing that wireless power can be environmentally friendly. This technology is improving the capability of contactless charging and direct power for many applications from military to medical to consumer electronics.
Although WPT is moving forward, there continues to be a significant technology gap in the state of the art in WPT. This technology gap is that WPT lacks the capability of long range wireless power transmission. A recent survey indicated that more than 88% of the respondents want wireless power for mobile devices. More than 60% of those surveyed would like wireless power to reach up to 26 feet. However, WPT systems on the market today require that a portable device be placed on a charging mat to receive energy for battery charging.
The Solution:
My disruptive technology which is markedly different from the competition has the potential to transmit wireless power to ten feet or more, thus, removing the need for a charging mat. This technology will propel wireless power transmission to significantly greater distances and efficiencies. A smarphone user would simply need to enter a room where my wireless power transmitter is located and the user's phone would automatically begin recharging.
The Technology:
I have invested valued personal research and development efforts in investigating long range WPT concepts and developing a breadboard to evaluate designs. My innovation for long range WPT consists of a set of multiple transmitting coils that are positioned in a novel pattern. Each coil is individually powered in such a way to project the magnetic field to a greater distance. The coil sets are arranged in such a manner to increase the strength of magnetic field. Novel coil designs and coil sets are being investigated to generate high efficient magnetic energy. Smaller coils are being developed to transmit magnetic energy to significantly greater distances.
Competitive Advantage and Market Path:
All intellectual property is considered proprietary. I anticipate developing a sizeable portfolio of patents related to wireless power, coil designs, and power supply circuits as a tool for manufacturing or licensing this technology. Furthermore, my technology advisor is a world renowned expert in assessing safety of electromagnetic fields for humans and a major contributor to basic research that has been used in the establishment of safety standards used by FCC, INCIRP, and other regulatory bodies worldwide. Additional breadboard testing is being conducted followed by the development of a prototype WPT system for demonstration purposes. These novel concepts will give me the strategic competitive advantage in the market.
Awards

2014 Top 100 Entries
Voting
ABOUT THE ENTRANT

Type of entry:

individual


Carl is inspired by:

I receive inspiration from other engineers and scientists.