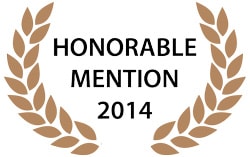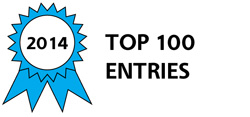 Hearing news about drownings at the Caspian Sea (north of Iran), we thought of finding a solution of saving human lives at sea. For solving the problem, as the first step, we developed a surface rescue robot at RTS Lab. After manufacturing and testing it successfully, we thought of building a robot with higher capabilities that could act quicker and more accurate in rescue missions and we came up with the Pars aerial rescue robot idea.
The Savior Arial robot is designed in a way that it can quickly move towards drowning people by user guidance and activate its savior system. This system releases life tubes for the drowning ones. Considering that many people drown all over the world every year, this robot can decrease the duration of rescue operations and can save many lives.
Applied innovations in the design:
1- The robot has the ability to save more than one life simultaneously at a mission.
2- The designed robot is waterproof and it can land on the sea surface. When the robot faces an accident or in low battery situations it lands on the sea.
3- So far 3 life pads have been considered for the robot that gives it the ability to save 3 lives in one operation, by using chemical materials for bloating the life pads, the pads can be increased to more than 15 in number.
4- The robot uses artificial intelligence for accurate analysis of the condition it's in.
5- The robot is equipped with a FLIR heating camera for recognizing the injured ones at night and also uses LED lightening to be recognized at night and activates its intelligence system when people shout for help.
6- It is simply installed and applied in different marine platforms, from coastline to installation in the ships and oil platforms.
7- The robot can track its path by GPS positioning.
The first prototype of Pars was successfully tested at the Caspian Sea from 11th to 15th August 2013. In the final day of the tests there was a competition between a lifeguard and the robot in which the lifeguard did a 75 meter rescue mission in 91 seconds and Pars did the same in 22 seconds. Other capabilities tested: life vest releasing system performance, flight stability, search and rescue performance at day and night, and simplicity of robot's control. For more information visit our web page:
www.rtsideas.com
Awards

2014 Machinery/Automation/Robotics Honorable Mention
2014 Top 100 Entries
Voting
ABOUT THE ENTRANT

Team members:

Amin Rigi, Hossein Saffari, Amin Mirakhorli, Masood Norozi, Saeid Talebi

Number of times previously entering contest:

2

Amin's hobbies and activities:

Founder and director of RTS Lab (2009-2013).

Amin belongs to these online communities:

website:www.rtsideas.com Email:

This email address is being protected from spambots. You need JavaScript enabled to view it.

Amin is inspired by:

Amin Rigi is the founder and director of RTS Lab and has designed and developed several robots that have mainly been Aerial and marine robots. He is well known for his research in the field of rescue robots, he believes robots should be used for the better of mankind and not as killer devices.

Software used for this entry:

Catia, 3ds Max