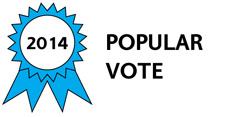 it is a major problem in the Tea Industry to harvest only soft tea leaves for processing into tea where agriculture workers are not plentiful or workers cost are high. There is no satisfactory mechanical tea harvester has not yet been developed for tea harvesting because the handheld and hovercraft type machine pluck irregular height cut and heavy wheel or tracked machine damage tea ground, root disturbances.
The present design is directed to a mechanized tea leaves harvesting system for automatic plucking and collection of tea leaves in tea garden having specified disposition of tea bushes, comprising a substantially horizontal first frame supported on four wheels which is driven by an engine for motion on ground receiving power to the rear side pair of wheels through a system of chain sprocket drives.
An inclined second frame supported on horizontal first frame with front end closer and rear end at certain greater height a longitudinally truncated cylindrical rubber covered axle having a V notch along its entire length located diametrically opposite to the truncated portion, rotatably mounted at the front end of inclined second frame and receiving rotational motion from engine mounted on first frame through chain sprocket drive supported under the inclined second frame with adjustable support.
The inclined second frame supporting an inclined sheet metal ending into a collection container supported at rear end on first frame , with a pair of endless chain links running on matching sprockets on two sides of inclined second frame and receiving power at lower end sprocket through connection from the axle into rubber covered axle.
A plurality of brushes and steel bars covered with rubber sheet, alternately placed and selectively spaced apart are connected to endless chain links across the width of inclined frame and move over sprockets at two ends of inclined frame such that during motion of the harvester device on ground, the rubber covered steel bars attached to chain links moves over the sprockets and come in close contact with cylindrical rubber covered axle at the front lower end of the inclined second frame gripping the tea leaves at the top of a number adjacent tea bushes in between the rubber covered steel rod pressed into the V notch located in the truncated cylindrical rubber axle to thereby plucking the tea leaves which are dragged on to the metal sheet attached to inclined frame and brushes moves over the truncated portion of rubber axle free of any contact and moves in contact with the sheet metal so that the plucked tea leaves are carried upward along the inclined sheet and collected in the collection container at its other end. The present design is directed to a mechanized tea leaves harvesting system, wherein turning or reverse motion of the device can be provided manually by an operator by means of handle attached at the rear side of said first frame. The plucking point can be adjusted between first & second frame according to the height of tea bushes.
Awards

2014 Top 10 Most Popular
Voting
ABOUT THE ENTRANT

Type of entry:

individual


Number of times previously entering contest:

never

Ranjit belongs to these online communities:

facebook

Ranjit is inspired by:

Necessity is the mother of Invention

Software used for this entry:

no