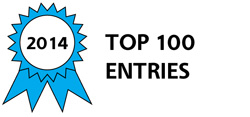 QVLA is an LED based technology used for industrial position sensing. It utilizes an ultra-stable LED light source to fill a volume, such as a pneumatic cylinder, with diffuse light. As the amount of light measured within this volume changes, the resulting change can be resolved into linear or rotary motion. The resulting sensors are rugged, inexpensive, fast, and non-contact. These sensors could be used to replace traditional potentiometers, LVDT's, or magnetostrictive sensors all at a reduced cost and higher MTBF.
The principles that QVLA is based on such as closed loop optical feedback and integrating spheres are well known in the optics field. However we are the first to bring them all together in a small, inexpensive, easy to manufacture form factor. Furthermore, the sensors are medium-independent in that they work in air, hydraulic fluids, or any type of translucent material.
QVLA sensors are now being sold as integral sensors in our pneumatic cylinders but they can be sold as stand alone sensors or the technology can be licensed to OEM's wishing to incorporate the technology into their existing electronics. The technology is easily customizable and we have developed many new applications and offerings based on customer suggestions.
The attached documents explain the technology "under the hood" in more detail and list some of our early adopter industrial customers. This technology has been in development for over 10 years and we have been issued over a dozen broad-based patents on it. We have been fielding QVLA-based products for the past two years with reliable repeatable results, enough so to release this technology to the broader public at the Sensors Expo in Chicago last week.
As a side note, several of our products would not be possible without the analog microcontrollers from Analog Devices and other optical products such as LED's, optical sensors, and lens supplied through Mouser.
Awards

2014 Top 100 Entries
Voting
ABOUT THE ENTRANT

Team members:

Brad Engstrand - President
Steve Kreckman - Sr. Hardware Engineer

Steve is inspired by:

The challenge to bring "blue sky" ideas to reality in the form of reliable, affordable products that can change an industry

Software used for this entry:

LTSpice