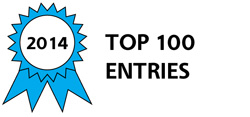 KneeStim intelligently uses neuromuscular electrical stimulation to contract quadriceps muscles in synchrony with patient movement, turning each joint loading instance into a muscle building repetition. This device is intended to provide improved, accelerated, cost-effective rehabilitation assistance to patients managing knee osteoarthritis or recovering from knee replacement surgery.
Quadriceps strength, or lack thereof, correlates with a patient's ability to manage their knee OA or to recovery fully from knee replacement surgery. Physical therapy is necessary to re-strengthen the quadriceps, but cost pressures and reimbursement policies are increasingly limiting the number of PT sessions a patient can have. KneeStim addresses the unmet need for optimized outpatient rehabilitation that focuses on quadriceps re-strengthening while minimizing time and money spent by both patient and provider.
Additionally, KneeStim's joint kinematics history may offer physicians and physical therapists feedback on patient progress that would only be achieved otherwise with expensive, non-mobile motion analysis in controlled settings. Collected kinematics data could be transmitted securely to a HIPAA-compliant network where progress and compliance data could be shared with patients, physicians, and therapists. Data could be used by providers to monitor patient compliance and to look for actionable insight on likelihood for readmission or continued rehabilitation difficulty. Patients would be able to observe similar data through their smartphone or a secure website portal.
Awards

2014 Top 100 Entries
Voting
ABOUT THE ENTRANT

Team members:

Rick Pierce, CEO
Herbie Kirn, Co-Founder & CSO
Josh Rabinowitz, Co-Founder & COO
Gavan Goss, CFO

Herbie is inspired by:

I developed KneeStim to help manage knee osteoarthritis developed indirectly from a motorcycle accident and lower-limb amputation. During rehab, I found many of the conservative options available to be ineffective or to have side effects that prevented me from working at full capacity. The silver lining to this accident was the opportunity to apply my engineering background in ways not previously considered in the medical field to help others who are or were similarly in pain and out of options.

Software used for this entry:

LibreCAD, CodeWarrior