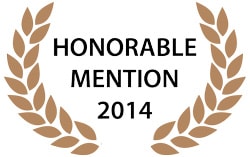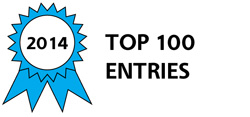 ProstaGlove® is a novel medical device designed to measure prostate volume and enable calculation of PSA Density, which can be used to identify men with elevated PSA who are at high risk for clinically significant prostate cancer who should be recommended for Prostate Biopsy, saving billions of dollars through avoided biopsies and reduced overtreatment of non-aggressive prostate cancer.
The Opportunity
Most males are screened for prostate cancer using PSA beginning at age 50. Men with PSA > 4.0 ng/ml (2.5 in in a risk group) are referred for prostate biopsy. Approximately 75% of prostate biopsies are negative, i.e. patients do not have prostate cancer. With approximately 1.1M prostate biopsies performed in the U.S., an estimated $1.2B is spent in the U.S. annually on prostate biopsies with negative results.
In the case of prostate cancer, however, where three distinct categories of patients present (no cancer, indolent cancer and aggressive cancer), the better approach is to distinguish patients with aggressive cancer from those with no cancer or indolent cancer. Treatment would thus be focused on patients with aggressive cancer, and patients with indolent cancer would be monitored through "active surveillance" or "watchful waiting."
The Solution
PSA Density (PSAD) – the relationship of serum PSA to prostate volume (ng/ml/cc) - is an effective marker for patients at risk of aggressive prostate cancer. PSAD has not been used as the screen for recommending prostate biopsy because the available means of measuring prostate volume, Transrectal Ultrasound (TRUS), is cost ineffective at an average of $225/procedure. ProstaGlove, with a cost of $40, enables low cost determination of prostate volume and PSAD, which will eliminate hundreds of thousands of biopsies and save hundreds of millions of dollars annually in the US in the diagnosis and treatment of prostate cancer. Studies have shown that a specific PSAD benchmark level helps identify biopsy candidates and reduce over-detection of indolent (slow-growing) prostate cancer and thus its overtreatment.
The Product
ProstaGlove is similar to a standard exam glove (see figure at right) used during a Digital Rectal Exam (DRE), but has balloon around the forefinger with fiber optic sensors and a calibrated grid that enables a physician to measure the width of the palpable surface of the prostate through the rectal wall and using a proprietary algorithm determine prostate volume (a clinical trial demonstrated a strong correlation between this measurement and prostate volume, and further that ProstaGlove volume is as accurate as TRUS volume, the "gold standard") When the balloon is inflated during use, it creates a clean void and positions calibrated grid on the surface of the rectal wall immediately proximate to the prostate.
ProstaGlove has two major components, a hardware device with software and a disposable glove.
Disposable Glove - a disposable, instrumented exam glove for trans-rectal measurement of the prostate. A schematic and picture of the Glove have been uploaded.
Durable Hardware Device - ProstaGlove has a hardware device to scale and interpret the signals from the glove and calculate and display the measurement to the urologist.
Awards

2014 Medical Honorable Mention
2014 Top 100 Entries
Voting
ABOUT THE ENTRANT

Name:

Christopher Lafarge

Type of entry:

individual


Software used for this entry:

SolidWorks 2013