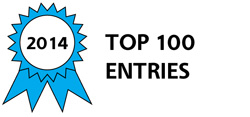 Over 50% of cancer patients receive chemotherapy treatment, resulting in both adverse physical and psychological side effects. The primary side effect of chemotherapy is the suppression of the immune system making patients susceptible to infection, often resulting in death.
The MedPro is a portable drug infusion device which patients can wear comfortably whilst receiving treatments. The MedPro offers continual monitoring of patients' vitals with wireless data feedback to medical professionals to allow for early signs of infection to be detected. The MedPro provides a holistic approach to patient care, improving quality of life by providing greater independence and overall treatment effectiveness.
Feature;
Vitals Monitoring:
The vest worn garment which houses the pump module and drug fluid bladder is embedded with biological sensors. E-textile technology allows for an electrical network of micro sensors to be embedded in the fabric of the garment adjacent the skin's surface. The use of newly developed temperature sensors located in 5 locations of the body's upper torso generates accurate core body temperature readings. In addition to core body temperature, vital signs including respiratory rate, thoracic sound monitoring and ECG data analysis is achieved. This data is transmitted wirelessly to health care professionals, enabling remote patient health monitoring.
Treatment Monitoring:
In addition to patient vitals monitoring, the MedPro allows for treatment status information to be wirelessly transmitted to health care professionals. The information transmission is achieved through the use of a locally paired smart device (such as a smart phone) which receives data from the vest and pump module (using a personal area connections such as Bluetooth) . The smart device acts as the primary interface of the system where treatment progress information is displayed including; time lapsed, fluid to be infused, time remaining, dosing specification etc. All information collected from the vest and pump module is continuously transmitted to the medical professionals treating the patient, enabling total remote patient care and continual monitoring.
Portability:
The MedPro has be designed to be worn comfortably by the patient for prolonged periods of time. It is to be worn adjacent the skin underneath clothing, minimizing product intrusiveness to the patient's movement and maintaining a discrete appearance. The newly developed infusion pump design enables a compact pump module. The pump is housed in the chest cavity of the vest garment, designed to contour to the body's natural cavity allowing for increased comfort, nominal profile and ease of mobility. The drug fluid bladder design encourages even weight distribution across the patient's abdomen. The bladder's design further enables a discrete product appearance by dispersing the fluid over a larger area as well as allowing patients to sleep comfortable in the product.
Treatment Program/ Recharge:
Computer programming allows for accurate treatment specifications to be calculated as well as providing records of all treatment information and data input. Currently this process is done manually by healthcare professionals where human errors may occur. Digital records of all treatment information and data input into pump units enables an additional level of safety assurance in healthcare facilities.
Awards

2014 Top 100 Entries
Voting
ABOUT THE ENTRANT

Type of entry:

individual


Jacqueline is inspired by:

Creating products that have a positive impact in the world, improving people's quality of life.