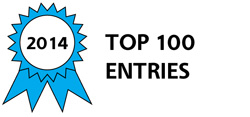 Wound care globally is a $20B industry with advanced wound care at $7B and a forecasted growth of 5% annually, according to a 2014 report by Global Industry Analysts Inc. Growth is primarily driven by diabetic ulcers, leg vein and pressure ulcers, burns and an aging population 6.5M people in the US alone, are afflicted by chronic and advanced wounds with an average cost/patient of $4000. With complications, this can sky rocket to $70,000 , and Medicare and some health insurance companies are currently denying claims for preventable complications.
Vivex-Cel is a patent pending topical wound recovery device designed to cost-effectively speed chronic wound recovery, while reducing pain and infection, enhancing recovery and, decreasing the demands on medical professionals, while enhancing the quality of life for the patient.
The device contains a silicon dioxide based gel that can be hydrated up to 95% fluid with water or an electrolyte solution, that can be buffered to any desired pH and is capable of delivering analgesics (pain killers) and antibiotics directly to the wound site. Thereby decreasing the need for intravenous solutions and additional medications, while providing the needed environment for wound recovery. Vivex-Cel can remain on the wound for 4 or more days further reducing demands on medical personnel. While traditional dressings adhere to the wound and cause further damage to the site during changes, Vivex-Cel has an inner (wound-side) layer that allows medications and fluids through, while not adhering to the wound. Enhanced recovery will increase quality of life, decrease costs and enhance cosmesis by reducing scarring.
Chronic Wounds Problems and Solutions supplied by Vivex-Cel:
PROBLEM SOLUTION
1 Fluid loss Fluid delivery
2 Electrolyte loss Electrolyte delivery
3 pH Imbalance Desired pH supplied
4 Lack of environment required Fluids, electrolytes and pH provided
for recovery
4 Dressings adhere to wounds, Non-adhesive
Removal causes injury
5 High demands on medical personnel 1. Reduced dressing change
2.. Reduced medications/treatments
6 Infection Topical Antibiotic delivery
7 Pain Topical Analgesic delivery
8 High Costs 1. All-in-one, Low cost device
2. Reduced need for other medications
3. Reduced demand on nurses
All components of Vivex-Cel have been previously approved by the FDA, are commercially available and the device is an FDA 510(k). Vivex-Cel has both human medical and veterinary applications. The device is easily configurable to individual specifications, and can be supplied in a variety of sizes
The cost for producing 5, 4" by 4" devices is $15.38, while other currently available devices for advanced wound care that DO NOT provide, moisture, pH, electrolytes, antibiotics or analgesics (all of which are separate costs and patient treatments) run between $35 and $120.
A desiccated form is currently under development for use on the battlefield and in emergency response which can be hydrated in the field for use on dry wounds. It can also be applied in the desiccated form to bleeding wounds and once hydrated by body fluids, provide all of the factors of the pre-hydrated device.
Awards

2014 Top 100 Entries
Voting
ABOUT THE ENTRANT

Name:

Carla Raineri Padilla

Type of entry:

individual


Carla Raineri is inspired by:

When my son was 18 months old he suffered third degree burns of the head and chest, treatment was archaic and painful. There had to be a better, less painful method.

Software used for this entry:

microsoft word