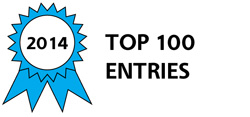 Aim:
We have developed a Hemoglobin-Electrophoresis Biochip (HemeChip) that can rapidly, easily and conclusively identify the hemoglobin type in blood to diagnose Sickle Cell Disease (SCD) in newborns.
Challenge:
About 3 million people worldwide suffer from SCD, mostly in Africa, India and the Middle East, with an estimated 100,000 affected in the US, according to the Centers for Disease Control and Prevention. SCD affects 1 in 375 newborns in the US. More than 800 children are born with SCD every day in Africa, and more than half of them die in childhood due to lack of diagnosis and early treatment. In the US, hemoglobin screening of newborns is mandated for early diagnosis, so that, monitoring and treatment can be started immediately, which has dramatically reduced SCD related mortality. However, this strategy has not been widely available in Africa and other third-world countries, due to limited resources.
Most common screening methods are electrophoresis and high performance liquid chromatography. In developed world, hemoglobin analyses can be obtained in 1-2 days. However, in third-world countries, hemoglobin testing can only be performed in central laboratories. Results can take 2-4 weeks, and this delay may be life-threatening; it may be impossible to reach the parents after they have left the health center. Therefore, there is a need for simple, rapid, and mobile analyses of hemoglobin types in newborn blood with which to diagnose hemoglobinopathies while the baby is still on-site.
Solution:
Early diagnosis through new born screening in resource-poor settings can be achieved with a point-of-care screening method, such as the HemeChip presented here. A 'HemeChip' that can accurately identify hemoglobin type in a drop of blood will improve the way we screen, diagnose and initiate management of hemoglobinopathies in newborns.
Our ultimate goal is to reduce footprint of hemoglobin screening for newborns down to the size of a credit card via HemeChip, which can be easily carried in a pocket together with a smart phone for mobile analysis.
Technique:
We utilized a microengineered design and microfluidic approach in HemeChip development. Microfluidic technology is a novel tool which allows small sample volume (<20µL, fingerpick/heelprick blood), portability, ease of use, and low power consumption.
The microchip system allows rapid manual assembly and is single use, to prevent potential cross-contamination between patients. HemeChip fabrication is suitable for mass-production, which is critical for translation of point-of-care technologies. At present, HemeChip material cost is <$5.00, and this cost is likely to decrease if mass-produced.
We will integrate a mobile imaging and quantification algorithm to achieve reliable and repeatable results even in resource-poor settings. The quantification algorithm will automatically plot intensity histograms along channels and highest intensity locations will be evaluated. Positions of healthy/sickle hemoglobin will be determined using the histogram plots, and results will be displayed on the screen.
Overall, HemeChip:
- Works with minimal sample volumes (<20µL)
- Is portable (pocket size)
- Can rapidly analyze a drop of blood (<30min.)
- Is cost-efficient (<5.00$)
- Can be operated by minimally-trained personnel
This project is funded by Coulter-Case Translational Research Partnership and the Clinical and Translational Science Collaborative of Cleveland, UL1TR000439 from the National Center for Advancing Translational Sciences (NCATS) component of the National Institutes of Health and NIH roadmap for Medical Research. Its contents are solely the responsibility of the authors and do not necessarily represent the official views of the NIH.
Awards

2014 Medical Category Winner
2014 Top 100 Entries
Voting
ABOUT THE ENTRANT

Team members:

Yunus Alapan, Case Western Reserve University
Ryan Ung, Case Western Reserve University
Megan Romelfanger, Case Western Reserve University
Asya Akkus, Case Western Reserve University
Connie Piccone, University Hospitals, Case Western Reserve University
Jane Little, University Hospitals, Case Western Reserve University
Umut Gurkan, Case Western Reserve University

Software used for this entry:

Solidworks, CorelDraw