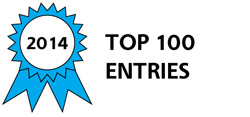 USA EPA and other countries' environmental authorities are requiring a greater reduction of the total contaminants including dust, ash, NOx and SOx levels for all non-natural gas applications such as diesel, furnace, boiler and turbine emissions. It is also challenging the diesel truck fleets and especially the maritime fleets to improve fuel emissions and mileage.
M-Fuel is a post refinery fuel technology that processes hydrocarbon-based, heavy oils (kerosene, diesel and bunker) in propriety, patented device that employs an electro-mechanical means to generate an H2O emulsion in sub-micron fuel particles. Emulsions are dispersion's of two or more immiscible liquids. The described conditioned hydrocarbon-based fuel exhibits improved performance, handling and storage characteristics.
M-Fuel is the only alternative for users of diesel and Heavy Fuel Oils (HFO, kerosene, diesel and bunker) who wish to reduce their costs and emissions without extra expense. This new emulsion fuel developed by EcoloCap Solutions Inc. will enhance a consumer's existing heavy fuel oil fuel using a developed patented technology. These enhancements allow for better efficiencies, stable fuels, and greater savings. Primary market focus include power generation, mining, and transportation. our mission is to produce and distribute M- Fuel, in a safe, reliable, cost effective and environmentally sound manner.
Independent tests have demonstrated reduction in fuel costs from 12-20%, particulate emission by over 90% and NOx by 60%e on upgrades, SOx by 45%). M-Fuel can be used on all diesel engines and turbines without modifying the equipment.
The EcoloCap technology generates micro bubbles of fuel and water with a diameter of approximately 1 micron. (Note: the water can be industrial black or waste water without any particulate matter). During this process 98+% of soluble N and 40%+ SOx is removed from the M-Fuel. The water is ionized in the Nano Particle Generator (NPG). Each micron particle of oil absorbs molecules of H2O that are smaller than the oil particle. No free water can be detected or centrifuged. All molecules of water are encased in the benign, micron sized, bubble of the additive. The additive has almost the same density and color as diesel.
The US EPA Acknowledges the benefits Emulsified Diesel and offers tax breaks for its usage. "Emulsified diesel is a blended mixture of diesel fuel, water, and other additives that lowers combustion temperatures and reduces emissions of PM as well as NOx. The additives also prevent water from contacting the engine. Emulsified diesel can be used in any new or existing diesel engine.
M-Fuel can reduce the demand for diesel and other HFO's by a minimum of 12% while reducing costs, maintenance and emission without modifying the legacy equipment.
Awards

2014 Top 100 Entries
Voting
ABOUT THE ENTRANT

Type of entry:

individual


Number of times previously entering contest:

2

For managing CAD data Michael's company uses:

None

Michael's hobbies and activities:

Business, Electronics

Michael is inspired by:

The design of modular of units that can fit the needs of the end users. The units are sized from 1 pound a day for home use to a module that can process 100 tons per day for city or large farm feed lots.