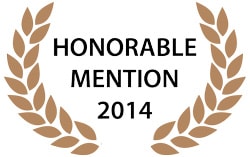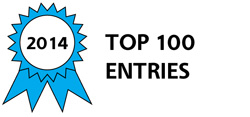 The Problem
There is a large unmet need to displace diesel power as a solution for remote communities and industries. Diesel fuel is expensive to deliver to these locations, and diesel generators, though inexpensive to install, are expensive to operate and maintain. As a result, remote customers typically pay $0.25-$1.00/kWh USD for electricity.
The Product
Altaeros Energies is developing a Buoyant Airborne Turbine (BAT), which leverages proven aerospace technology to lift a wind turbine into stronger, more consistent winds beyond the reach of conventional tower-based turbines. The BAT uses a tethered, helium-inflatable shell adapted from military aerostats, to lift a 3-blade, horizontal axis wind turbine. The BAT generates 2-3 times the electricity of competing turbines and is rapidly deployable. Altaeros will demonstrate its BAT 30kW in Alaska in 2015. This will be the first commercial airborne wind turbine demonstration in the United States, in partnership with the Alaska Energy Authority.
High Altitude Wind Resource
The Altaeros BAT will operate up to 600 meters, 4-5 times the height of a conventional turbine. Here, winds are more consistent and average 5-8 times the power density of winds near ground-level. This increase in consistency and power density results in an increase of annual output by 2-3X at a capacity factor of 60%.
Mobility and Autonomous Operations
The BAT 30kW is delivered in two standard shipping containers and can be installed in under twenty-four hours. No tower, crane, or cement foundation are required. Easy transport, setup, and redeployment offer mobility that is not feasible with conventional turbines. Autonomous controls optimize energy generation and manage the docking of the BAT for protection during severe weather. The turbine operates continuously with no crew and can be controlled remotely.
Manufacturing
Altaeros adapts proven technology from the established sectors of tethered blimps (aerostats) and wind turbines. Key components have been developed in conjunction with industry leaders to ensure the low-cost, light-weight, long-term performance required for the BAT. Two large-scale prototypes have been tested in a variety of weather conditions, demonstrating record-setting performance and a successful approach to manufacturing.
Customer Savings
Conventional wind and solar are poorly suited to displace diesel within the remote power market due to intermittency, high logistical costs, and inflexible siting. The BAT offers a higher capacity than both conventional wind and solar, greater flexibility in siting, and lower installation cost; roughly 80% lower when compared to competing conventional turbines. The BAT is also cost competitive with current diesel generators. The BAT lowers a customer's levelized cost of energy up to 60% because of its ability to displace diesel consumption as well as shut down unnecessary diesel generators.
Ancillary Airborne Services
Much like other tethered aerostats, the Altaeros BAT can lift communication, internet, and sensory equipment alongside the turbine to provide additional services for customers. The addition of payload equipment does not affect the BAT'S stability or output.
Awards

2014 Sustainable Technologies Honorable Mention
2014 Top 100 Entries
Voting
ABOUT THE ENTRANT

Team members:

Ben Glass, Adam Rein, Chris Vermillion, Ryan Holy, Ephraim Lanford

Software used for this entry:

CAD, FEA, control design & simulation.