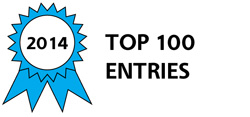 Agira's micro-optics technology traps and accumulates sunlight incident from multiple angles of the sun inside a static glass panel. This product delivers high intensity light to the edge of the glass panel where solar cells can be attached to produce power. Because our patent-pending optics reduces active solar cell requirement to 1-2%, it enables distinct advantages of 60% lower cost, 30% higher power conversion efficiency, and 50x increase in module manufacturing capacity.
Solar panel manufacturers (our customers) are not profitable despite high growth in the industry. First, Agira's optics reduce the cost of solar panel production by 50% by exchanging most of a panel's costly solar cells with our inexpensive optics, making the panels cheaper to produce. Second, solar cell production is capital intensive and time consuming, so it does not scale easily. Agira's optics allow manufacturers to produce more panels per solar cell, thereby increasing capacity 50X. A regular PV manufacturing facility with 1GW capacity takes $1B/1 year whereas the same can be achieved for $60M/4 months using Agira's optics approach. This CAPEX reduction is a major upcoming challenge in a booming solar market and can be addressed in the best possible way using our technology.
We want to change the clean energy landscape for the better and make a better future by bringing the cost of solar energy down to levels that are competitive with unsustainable fuels. We believe our product helps make that cost reduction and high scale possible!
Awards

2014 Top 100 Entries
Voting
ABOUT THE ENTRANT

Team members:

Bal Mukund Dhar, Dustin Centofanti, William Herbert, Alex Cheimets

Bal Mukund is inspired by:

Simplicity to build, scalability and high performance

Software used for this entry:

ZEMAX