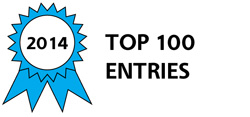 HARBO Technologies
Preventing the Disastrous Consequences of Oil Spills. Instantly.
HARBO Technologies revolutionizes containment and treatment of marine oil-spills, minimizing their damages. Traditional booms (floating barriers) are bulky and heavy, and require large trained crews to deploy. They cannot be stored at the point of failure. So when a spill occurs, containment is delayed for many hours or even days. In the meantime, the spill travels about 2-25 miles per day and splits into many small oil slicks. When response teams finally arrive at the spill site, it's too late.
Just like sprinkler systems are installed at almost every commercial building to prevent fires from becoming a disaster, HARBO's T-Fence™ system will be preinstalled on-board every potential spill site, in 50,000+ locations worldwide: all kinds of ships and tankers and at ports, marinas, coastal infrastructure facilities and on-board exploration and production rigs.

It includes a compact vessel the size of a life boat that simultaneously produces and deploys an innovative boom for primary containment. The T-Fence™ boom weighs 1/10th of traditional booms and captures a fraction of the storage space. The system starts operating within minutes of spill detection and deploys 2,000 yards of boom in two hours. The two-person crew can be trained in a day. HARBO provides an inexpensive and cost-effective solution. HARBO's advantages: minimizing environmental damage, avoiding large cleanup expenses, enhancing all existing oil spill treatment methods (skimming, dispersing, in-situ burning), and preventing a financial and PR nightmare.
Our team so far successfully bootstrapped and built a prototype that among other accolades was touted by the Coast Guard oil spill expert as the first light weight, rapidly deployable effective boom.

Boaz Ur, CEO, is a Berkeley, Haas grad that worked in startups for more than a decade. He is a computer eng that led large R&D projects. He has experience with regulators and effecting change.

Arnon Shany, CTO, is an industrial designer that executed hundreds of projects for leading clients including the IDF and Israeli police. Arnon wrote the book about material choice for industrial design and is industrial design faculty in a leading college.

Haim Greenberg, product and Marketing VP, has 30+ years of experience managing marketing and advertising companies. He consulted numerous clients on creative thinking and technical problem solving.

Professor Nitai Drimer, advisory board, is faculty at the Technion and one of Israel's leading marine engineer and a wave interaction and vessel architecture expert. Captain Evyatar Yeivin - Over 40 years of marine experience. Owner of marine training and services companies. Authorized Panamanian and south Korean flags in Israel. Member in IBS group Panama. A Pilot for Hazardous and inflammable cargos. IMO certified marine instructor.
Status: Prototype Version 19 is off-shore tested. In October 2014, HARBO is scheduled to test its' system in OHMSETT facility in NJ, USA. PCT Filed - Patent pending.
Awards

2014 Top 100 Entries
Voting
ABOUT THE ENTRANT

Team members:

Boaz Ur
Haim Greenberg
Arnon Shany

Haim's hobbies and activities:

science, music, books, gym

Haim is inspired by:

Problem solving using several methodologies.

Software used for this entry:

Solid works