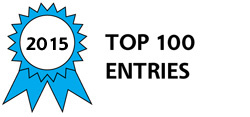 N5 Sensors, Inc. of Rockville, MD is a University of Maryland spin-off commercializing a disruptive chip-scale gas sensor technology for industrial, environmental, and safety monitoring. N5's microsensor arrays on a single chip could replace multiple conventional macro scale gas sensors used in portable multi-gas detector. These new sensors are small, accurate, low-power and capable of detecting multiple gases at the same time. Using the patent-pending sensing architecture, N5 is working to develop low-cost, ultra-compact multi-gas detectors which can be interfaced with mobile devices, allowing industrial workers, first-responders, and soldiers to assess the dangers of their surroundings rapidly and accurately in real-time using their smart phones or other mobile devices.
N5 has come up with a solution to demonstrate a portable, low-power, low-cost chip-scale solution for detection of multiple gases. Each chip contains arrays of microsensors fabricated on a semiconductor die size of a postage stamp using techniques similar to those used for manufacturing electronic integrated circuits (ICs). The sensors have excellent sensitivity with no cross-sensitivity to other gases with significant reduction in SWAP (Size-Wight-And- Power) and cost.
Each microsensor is designed to detect a specific target gas, using our patent-pending innovation in photo-enabled sensing - which combines the selective adsorption properties of multicomponent photocatalytic nanoclusters together with the sensitive transduction capability of microscale photoconductors of semiconducting gallium nitride (GaN). , the sensitivity of the microsensors are tailored by the component of surface functionalization, which typically is either a metal-oxide, metal-oxide with metal, or a metal-oxide/metal-oxide combination.
These sensors work at room-temperature using only a low-power, low-cost commercial UV light-emitting diode (LED). The highly-selective metal-oxide coating gives rise to the exceptional selectivity of these sensors. Adsorption of target molecule on these nanoclusters results in significant modulation of the photocurrent flowing through these microresistors, resulting in rapid real-time electronic detection. Our nanoengineered surface modification is unique compared to traditional commercially-available metal-oxide sensors, as those need to be heated to remove the stable adsorbed oxygen and water from the defect sites, resulting in high-power requirement.
The key highlights of our detector design are:
Microscale gas sensor technology allows detection of host of gases potentially using few sensor chips resulting in small multigas detectors capable of monitoring simultaneously 13 different toxic and explosive gases.
N5's chemical sensor technology uses patent-pending nanophotocatalysts surface functionalization, which results in room-temperature light-enabled sensing, which ultimately leads to low-power detectors with intrinsically safe operation.
As the sensor technology utilizes highly-scalable microfabrication methods, the cost is significantly lower than traditional sensors.
Awards

2015 Aerospace & Defense Category Winner
2015 Top 100 Entries
Voting
ABOUT THE ENTRANT

Team members:

Abhishek Motayed
Ratan Debnath
Baomei Wen
Nichole Sullivan
Audie Castillo
Ting Xie
Gavin Liu

Number of times previously entering contest:

2

Nichole is inspired by:

N5 Sensors slogan is smart sensors for a safer world. We are inspired by providing the means for military and citizens to monitor their air pollutant and toxin exposures and the benefits gained from this information. As technology becomes a more integral to everyday living N5 Sensors aspires to be a disruptive technology in the future Smart Cities and Connected Communities.