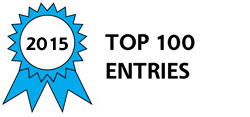 Enduralock, LLC was founded in 2010 by Dr. Harold Hess, Jonathan Hess, and Diana Hess. Our technology was invented to permanently lock a spinal implant to avoid loosening. This technology has been validated at 5 million cycles of compression and torque testing, and is currently utilized in the Minuteman® by Spinal Simplicity™, which is being implanted in patients in Europe, Israel, and the U.S. Spinal Simplicity™ was granted FDA 510(k) approval for the Minuteman® in January 2015.
We are now extending this technology into other industrial applications commencing with aerospace and expanding to oil and gas, construction, infrastructure, railway, and automotive. The technology provides for a positive locking, vibration proof fastener that is easily reversible and reusable using Enduralock's proprietary tool.
Enduralock provides a unique positive lock technology that addresses all of the needs of a self-locking threaded fastener. Current technology is susceptible to loosening, unable to withstand high temperatures, single-use application, and difficult to apply and remove in certain applications.
The Enduralock fastener technology incorporates a mechanical lock that is impervious to vibration and resistant to relaxation of tension of the threaded assembly. Enduralock fasteners have the potential to significantly reduce the time and cost of maintenance and labor. The operation of the Enduralock bolt nut construct is that of a bolt threaded through a washer (ratchet) and nut (pawl) compressing two or more materials. The fastener is easy to apply and install and easy to reverse and reuse. It can also be removed and reinstalled when access is limited to only one end of the fastener (i.e., blind application).
Due to the ability to reverse and reuse the fastener application, Enduralock fasteners can significantly reduce the time and cost of maintenance and labor. For example, in the aerospace industry, the Enduralock fastener can offer improved airplane efficiency, which would keep planes in the air longer, provide for less downtime, and increase utilization and productivity. A study by Boeing found that reducing the average maintenance turn time by just 10 minutes resulted in over 8% increased airplane utilization.
Awards

2015 Top 100 Entries
Voting
ABOUT THE ENTRANT

Team members:

Diana Hess
Harold Hess
Jonathan Hess

Number of times previously entering contest:

1

Software used for this entry:

SolidWorks