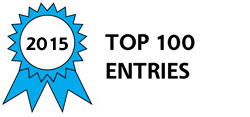 Abstract: At present, there does not exist in the market a low orbit, generic and inexpensive platform from which to conduct scientific research of the upper atmosphere. Such a platform has to have instrumental flexibility and a reliable communications link, with enough bandwidth to support experiments that produce a high rate of data output in real time.

Project Description: The use of specific platforms designed in each case to perform one or a few experiments increases implementation cost and timing, while limiting flexibility. The Suborbital Exploration Probe (SEP) platform, that we will design and build, intends to mitigate these disadvantages. Furthermore the SEP platform has the capacity to work in swarms, providing access to similar systems for the rapid deployment of satellite technology, opening the spectrum of applications to scientific observation, as well as remote sites telecommunication and other civilian, industrial and defense applications.

Communication to and from the SEP is performed via a reliable 2.4 Ghz Wi-Fi technology, riding a proprietary protocol, which allows the probe to work in harsh conditions, without high packet loss, latency, interference or interruptions, ensuring its stability. The package is carried by miniature PC connected to a modular plate that collects data acquired by all sensors. Inside the SEP there is a small LAN, by means of which several IP cameras can transmit HD video in real time to the ground.

Innovation: The innovative technology that forms the basis of this project is a handshake-transportation set up, inspired by those used for data transfer in deep space, like the "Deep Space Network" of NASA, modified for use in sub-orbital terrestrial environment, replacing a 802.11g TCP / IP and allowing a sustain, reliable data transfer rate equivalent to that of a military equipment. Moreover, this protocol increases the weather probes capabilities, allowing them to incorporate more sensors for monitoring geographical and meteorological studies, as well as making them recoverable.

Advantages of the proposed technology: The use of the proposed technology would allow the development of low cost high performance satellites and probes, hence, substantially decreasing the cost of sub-orbital exploration for scientists around the world.

Weight and Dimensions: The probe body is a spheroid with flat poles, a prismatic base, and a flat cylinder on the upper pole. It is made of high impact composite material and it is air tightly closed. Inside are mounted the transmission antennas and related equipment. Furthermore, several sensors can be mounted on the upper pole cylinder. The mass of the SEP does not exceed 3 kg. and its diameters is approximately 65 cm.
Awards

2015 Top 100 Entries
Voting
ABOUT THE ENTRANT

Name:

Alejandro Pedro Yaya

Team members:

Nahuel González
Juan Manuel Seoane
Nikita Zdadovich
Nicolás Potenza
Florencia Nahir Rodriguez
Jorge Graña
Jorge Romero
Denys Bulavka
Martín Rivadavia

Number of times previously entering contest:

2

Alejandro Pedro belongs to these online communities:

https://www.facebook.com/UsinaJ.Newbery?ref_type=b

Alejandro Pedro is inspired by:

To improve atmospheric survillance at low cost and high performance.

Software used for this entry:

own software