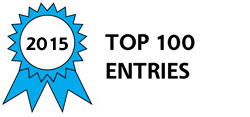 NASA's Langley Research Center has developed a synthetic 3D visualization flight display, which presents flight data information in an intuitive way using 3D computer graphic capabilities. The flight crew can preview and rehearse flight maneuvers in a realistic environment. The display also provides an unimpeded visualization of the surrounding environment in the case of inclement weather, enabling safer flying conditions. Flight crews can rewind/fast forward/pause to certain areas of an approach or go-around and discuss abort strategies or point out dangerous terrain. New pilots can safely train on upcoming flights because of the intuitive and easy-to-follow technology. Seasoned pilots will notice the current paper chart arrangement but with information presented in a quickly interpretable manner. Flight crews can use the technology as a refresher for destinations less frequently traveled. The technology is widely applicable for civilian, military, and even unmanned flights.
The increased drive for flight safety as well as the adoption of unmanned flights have created a field of development around increasing the information available to the pilot. One such application currently in development at NASA Langley utilizes flight data in conjunction with flight plans and historical data to build a 3D synthetic flight plan. The synthetic flight plan allows the pilots to rehearse maneuvers such as landing by simulating the environment they will see in as realistic a manner as possible.
Current flights use a system known as an electronic flight bag. The flight bag provides important flight information to the crew. The synthetic visualization system was developed from a pilot-centric design rather than digitizing aeronautical charts. The system provides layered information in addition to the environmental image, such as a visualized flight path and terrain highlights, both in a rehearsal mode as well as realtime rendering.
Awards

2015 Top 100 Entries
Voting
ABOUT THE ENTRANT

Type of entry:

individual