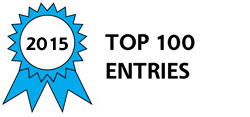 I am an aerospace designer and I have worked in the aerospace and defense industries for over 15 years, with companies including Phoenix Unidynamics, Goodyear Aerospace, and General Pneumatics. I have collaborated on projects that include components for the AIM 9 "Sidewinder" air-to-air missile, the Space Shuttle, the "Cruise" missile, and the "Trident" ICBM missile, to name a few.
My son is a recent Arizona State University graduate in advanced business concepts, an "Edson" award winner, and the 2014 ASBA "Young Entrepreneur Of The Year."

We invented a micro turbine personal flight system and the world's first micro jet engine powered "jet pack" for first responders. The flight system will enable quick vertical takeoff and landing, hover, turn on axis, and highly controlled flight, allowing the user to reach otherwise inaccessible locations, in the harshest terrain and over all kinds of obstacles to accomplish search and rescue, administer first aid, and extract the injured and disabled, all in unprecedented time. With a flight duration of 30+ minutes, the micro turbine flight system represents a valuable tool to save lives!
The key components of the flight system are advanced micro-turbojet engines with a weight to thrust ratio with sufficient power to lift a pilot and equipment into the air for unprecedented durations. The engines weigh 22 lbs each and generate over 200 lbs of thrust, for a total of over 400 lbs of thrust in unison. The system includes multiple ECUs, solid-state gyroscopes, accelerometers, system sensors, actuators, solenoids, relays, fuel systems, control electronics, Lithium/Ion/Graphene batteries, programing, contained in an aerodynamic Carbon Fiber/Kevlar/Nomex composite encasement.
We developed an operational prototype and have successfully completed the first two phases of a substantial test program with a weighted mannequin and a human test pilot on tether. We are approximately 6 to 8 months away from free flight and mock rescue demonstrations in major cities.
Safety features include anti-slosh anti-explosion fuel cells, a rocket propelled ballistic parachute and CO2 chute spreader, internal CO2 fire extinguishers, and continuous spark generators. In addition, we are developing a CO2 deployed air bag system (similar to the Mars Rover) for emergency hard landings. Other enhancements are under development as well.
We will be collaborating on the project with the Arizona State University College of Technology and Innovation, Sandia National Laboratory, Rockwell Collins Technologies, and the General Tool Company for eventual manufacturing. Also, we will be developing a high-bypass micro turbofan with Aero-Propulsion Group for the next generation of the flight system.
This innovation represents an aviation milestone and a "game changer" technology for numerous significant applications. The flight system will dramatically enhance the capabilities of fire fighters, search and rescue, paramedics, law enforcement, military special operations, defense, homeland security, border patrol, industry, media, and will eventually include the consumer as an end user. The markets for the micro turbine personal flight system are global and it's proliferation will ultimately impact the world!
Website: www.advancedflightsystemsinc.com
Awards

2015 Top 100 Entries
Voting
ABOUT THE ENTRANT

Team members:

Jon Kunowski, Jeff Kunowski, Wilson Emery,
and Richard Sparks (Mr. Emery and Mr. Sparks are Sandia Natl. Labs veteran researchers)

Number of times previously entering contest:

1

Jon's favorite design and analysis tools:

ACAD
Fusion 360
AutoDesk Inventor
Solidworks
COMSOL Multiphysics

Jon's hobbies and activities:

RC, Micro Turbine Propulsion, Father/Son Projects

Jon belongs to these online communities:

None

Jon is inspired by:

I am an aerospace Designer and I have worked on numerous prestigious projects including the "Space Shuttle", the "AIM-9 Sidewinder" Air-To-Air Missile. the "AGM-86B" Cruise Missile, the "Trident" ICBM to name a few. I am an innovator with primary interests in technology, aerospace, aviation, physics, and mechanics. I have a great interest in aviation and I pursue new concepts and ideas to advance personal flight. I firmly believe that "Whatever can be imagined, can be achieved".

Software used for this entry:

Solidworks