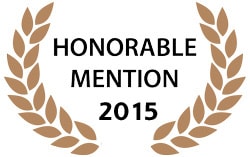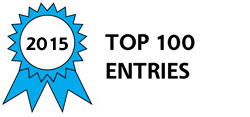 In 1995, engineers at the Michelin Technology Center in Greenville, S.C. envisioned a future where vehicles and machines would be able to be driven without experiencing a flat due to loss of air. When the engineers started working on this premise they were still designing a structure that looked like a regular pneumatic tire. What they discovered was that because they didn't need to seal in the air pressure, they could change the configuration of the tire and, in doing so, the concept of the TWEEL® branded tire and wheel assembly was born. The TWEEL® product is comprised of a ridged hub, connected to a shear beam by means of flexible, deformable polyurethane spokes, all functioning as a single unit.
Over the following decade, the engineers worked diligently on various prototypes and in 2005, the concept was finally showcased at the North American International Auto Show in Detroit, Mich., on the iBOT wheelchair and Segway Concept Centaur Human Transporter. The initial release of this concept technology in 2006 was met with accolades from Popular Science and Time Magazine.
The newest version of this award-winning technology, MICHELIN® X® TWEEL® TURF™ airless radial tire, is available for landscape professionals who normally experience expensive and inconvenient downtime associated with flat tires. Using automotive rubber technology, the tread lasts up to three times longer than standard turf tires. Operators will experience greater performance versus a pneumatic tire, increased uptime, enhanced hillside stability, reduced operator fatigue, and improved productivity resulting in a lower cost of ownership.
Launched in October 2014, the MICHELIN® X® TWEEL® TURF™, developed in collaboration with John Deere for use in commercial mowing, is available as original equipment to replace a standard 24x12x12 tire on the John Deere ZTRAK™ 900 Series line-up of zero-turn commercial mowers. The Michelin X TWEEL TURF is the first airless radial tire available and the first on any piece of mowing equipment, globally. The product has been demonstrated to last up to three times longer during all asphalt wear testing.
The TWEEL® airless radial tire is the world's only deformable, non-pneumatic, top loading tire. It mimics all the important characteristics of an air filled tire:
* Low Contact Pressure
* Low Rolling Resistance
* High Vertical Deflection
* Light For Load Carried. But will not go flat, not ever.
The four bolt pattern, heavy steel gauge steel hub fits a variety of popular zero-turn commercial mowers. The high strength, poly-resin spokes carry the load and absorb impacts while providing reduced machine bounce. This translates into excellent operator comfort and, in turn, productivity. The proprietary design also resists damage. The multi-directional tread pattern is optimized for hillside stability and helps prevents turf damage. The proprietary Comp10 Cable™ technology allows the load to hang from the top, resulting in low contact pressure that mimics air-filled tires. Lasting three times longer than a pneumatic tire, the MICHELIN X TWEEL TURF is the only 24x12x12 commercial product designed to eliminate downtime due to flat tires and keep the machines rolling.
Awards

2015 Automotive/Transportation Honorable Mention
2015 Top 100 Entries
Voting
ABOUT THE ENTRANT

Type of entry:

individual


Software used for this entry:

Abaqus finite element software