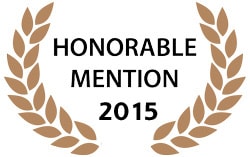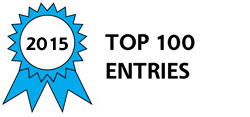 iBobber Castable Bluetooth Smart Fishfinder for Mobile Device
iBobber is the fish finder that syncs with your smart phone or tablet. From your first cast, there's a lot to love about iBobber. iBobber sonar finds fish down to 135' and displays them in two fish sizes - under 15" or over 15". It syncs via Bluetooth with your smart device up to 100' away so you have a fish finder that's as mobile as you are.
You can map waterbed contours, GPS tag hotspots, log your trip and share it on social media. You'll also love the lunar calendar, fish & strike alarm, weather sync and stunning graphics. You're going to love the iBobber. Use it from your boat, kayak or the shoreline. Get yours today and make every day of fishing a better day of fishing!

The concept for iBobber began in the Spring of 2013 with a very simple question. Fishing from the back of the boat, the boat-mounted fish finder is mounted too far forward to see the screen clearly. Why can't there be a fish-finder connected to an iPhone (or Android), so a person can see it anywhere they are seated on the boat? Or from shore, or a pier or a kayak?! And so iBobber was born. The product was launched in the summer of 2014.
The Essentials
Sonar down to 135' - depth scale, fish depth with two fish sizes
Bluetooth and waterbed contour mapping up to 100' away
GPS tag hotspots
Trip log date, time, location, title, conditions, type of fishing, lure and number of fish caught/species
Lunar calender, weather (rain, temperature, wind and barometer), water temperature
LED Beacon
Fish & strike alarm
Rechargeable battery with status - charge lasts up to eight hours with a two-hour recharge time
Awards

2015 Consumer Products Honorable Mention
2015 Top 100 Entries
Voting
ABOUT THE ENTRANT

Team members:

alex lebedev, tim etchells

Software used for this entry:

solidworks; orcad