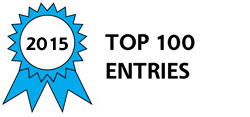 Summary: The BomBoard is the world's only high performance jet board/jet ski transportable in the back of a car. The world's lowest price of $3,995 makes it affordable to millions of action sports enthusiasts. Direct channel bypasses dealers and enables explosive growth.
Market problem/need: Millions of water enthusiasts have no practical and affordable way to enjoy a high performance watercraft close to home. Jet skis typically cost over $10,000 and weigh over 800 lbs. Without a lake home or slip, jet skis, jet boards and boats require trailers that are difficult to store and haul. Most Americans live close to major open waterways, but don't use them much.
Solution: The BomBoard addresses the need by:
1. Providing a thrilling ride at speeds of 40 - 50 mph. Its light weight allows for personal involvement with the watercraft while performing sharp turns, stunts and tricks.
2. Making it transportable by one person in the back of their car by separating it in 4 easily assembled modules. Total weight is 165 lbs. and the heaviest module is 90 lbs. No need for a trailer and you can ship common carrier to the customer and to/from service depots.
3. $3,995 or $99 per month is affordable to most people.
Innovation: The solution required a variety of innovations:
1. Modularity: Modularity (issued patents) is critical as it allowed the transportability, common carrier shipment and selling direct to consumers. We had to solve how to quickly connect the 4 modules while maintaining structural strength, connecting the gas tank and steering arm located on the front module with the engine EFI and steering nozzle located in the power pod.
2. Light weight: We had to find and modify a clean 4 stroke 450 cc motocross engine to get the desired power to weight ratio and find alternative hull materials such as EPP foam and plastic.
3. Low cost: We reduced manufacturing costs by using low unit costs methods such as stampings, castings and thermoforming as well as finding components already used in other applications.
4. Low operating costs: The engine consumes 75% less gas and maintenance costs will be lower.
5. Go direct business model: We use a unique combination of standard e-commerce / social media with an army of brand ambassadors that can show off the BomBoard and provide demo rides to provide an unheard level of customer delight. Bypassing dealers saves us 15 – 25% and allows us national coverage immediately.
Manufacturing: We have identified potential vendors for all the custom components and will do final assembly in Whitewater, Wisconsin to ensure we deliver a quality product.
Market: The portability and affordability opens up huge target market among 30+ million action sports enthusiasts who currently doesn't have a practical way of owning a watercraft. Third party market research indicates the BomBoard market could exceed the entire current jet ski market by expanding the market. We currently have a wait list exceeding $3.5 million.
Awards

2015 Consumer Products Category Winner
2015 Top 100 Entries
Voting
ABOUT THE ENTRANT

Team members:

John West
Anders Stubkjaer

Anders's hobbies and activities:

Outdoor events and travel adventures

Anders is inspired by:

Designing a product that isn't just an eye catcher, but also address a multitude of customer functional desires and is efficient enough to manufacture, so the product will have mass market appeal. We want to create a product we would have wanted and could afford when we were 25.

Software used for this entry:

Custom hydrodynamic