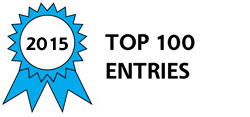 The average household has 4 or more devices that need remote controls. With an average of 40 buttons each this adds up to 160 buttons to choose from. Do we really need all these buttons when all we want to do is watch TV, play a movie or listen to the radio? We believe that many of today's applications have become too complex for no apparent reason. That is why we have made it our mission to reduce this complexity and advocate for simple, yet stylish technology.
SPIN remote is for anyone who wants to be in control of their devices, but is frustrated with the ever growing number of buttons, remote controls and Apps this requires. By challenging conventional thinking we have revolutionized the concept of a remote control, what it looks like and how it should work. We have created one remote for all your devices, free of all those buttons you never use.
SPIN remote is packed with sensors to detect motion, rotation, orientation and touch. Its groundbreaking technology seamlessly transforms this information into commands your equipment will understand. Boundaries start to fade, as SPIN remote can just as easily control a non-networked TV as it can dim smart lights. The market for SPIN remote can be divided into 2 segments, the consumer and business market.
For the consumer market we will sell our product, branded as SPIN remote, through various online and offline retail channels. To identify the market size we mainly focused on Universal Remote Control (URC) statistics. The URC market is a mature and growing market with an increasing need for smart device control. The total market of yearly purchased URC's in the US is 15 million (2011, Parks Associates: All rights reserved) and about 17 million in Europe (derived from Parks Associates) and can be divided into 3 levels: basic , mid-range, and high end. We have positioned SPIN remote in the mid-range level offering advanced features for a competitive price. The retail price for SPIN remote is targeted at € 99,-. It is our goal to grow sales exponentially, with a total of at least 640.000 units sold in 5 years. This translates to a very realistic market share of at least 5% with SPIN remote alone. For the business market we will sell directly to OEM partners who will use the SPIN remote technology and/or components to add an innovative remote as an accessory or standard equipment to their electronic devices. Current growing markets are smart TV, wireless audio and smart lights.
Production will start in September 2015 and is centered around a press-fit design (no screws), offering a quick and cost effective assembly process. Each component has been designed to simplify the manufacturing process as much as possible and provide a press fit fixation to the other components.
The market introduction of SPIN remote is scheduled for September 2015.
Awards

2015 Top 100 Entries
Voting
ABOUT THE ENTRANT

Team members:

Arjan van Bremen
Ruud de Vaal
Mathijs Vaessen