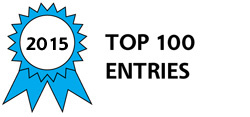 The Find Me Safety® Platform is the only proven and reliable cloud/server-based communication engine that monitors active GPS tracks and delivers exception reports to designated contacts if you have not arrived at your destination as expected, or have been involved in a disaster and need assistance. Our technology can be integrated into current 911 systems to give more accurate data of location including latitude, longitude and altitude. We are currently speaking with two State Emergency Management organizations about integrating our software into their current systems that do not reliably find people calling 911.

The platform can track various criteria simultaneously and can issue specific alert notifications when something unexpected occurs. The Find Me Safety® Platform hosts any number of configurable alerts - each is setup to monitor and respond to a specific set of criteria such as fire alarm, security systems.

The Find Me Safety® Platform includes an exception based monitoring systems that continuously checks all active GPS tracks. When the GPS track stops a signal, the Find Me Safety® Platform will send out message alerts as email, text message and phone calls to designated officials or can be overlayed into a public safety portal for officials to monitor. This is also a consumer product where individuals can have their family, friends or neighbors notified if they haven't arrived at their destination, or need assistance.This software works even if the cell towers, power or person are compromised.

Find Me Safety® Geo-tracks® will provide to track users and can be configured for E911 use by keeping a virtual trail of the last 30 minutes or 200 ft. (or any length of time or distance). When the 911 Switch connects to the E911 Master Street Address Guide (MSAG), the FIND ME SAFETY® Platform can be a resource that provides Geo-tracks®. This can be used by first responders to local inner rooms, floors, stairwells and will guide them directly to the 911 caller using a non-wired device.

Our technology provides three sets of data which include Latitude, Longitude and altitude. The software also has features such as shaking your mobile devise when you are in need of immediate assistance, a loud siren and a strobe light. The software can also be synced with social media platforms.

We are poised to leverage our technology with other sensing technologies and Find Me Safety® can be a short term solution for current 911 systems and be a component in the development of future 911 systems. There are 50 distinct industries that are potential markets for our product.

We developed this product in less than 3 months following the Moore 2013 tornadoes when we realized that emergency management technology has not really advanced that much since the 1999 tornadoes that hit the same area. Why inundate the cell towers, if we don't have to?
Awards

2015 Top 100 Entries
Voting
ABOUT THE ENTRANT

Team members:

Kim Fuller
Tammy Fuller

Number of times previously entering contest:

never

Kim's favorite design and analysis tools:

Visual Studio
Visio, HotGloo.com, Cacoo.com
color.adobe.com
Photoshop

Kim's hobbies and activities:

crocheting, knitting, reading, community service

Kim belongs to these online communities:

Facebook, Twitter, Instagam, Google+

Kim is inspired by:

We want to design tools that help people, that make a difference in their lives, by providing public safety AND help make these tools think like people instead of the other way around. In 2013, the Moore Oklahoma tornadoes inspired us to develop an app to find people because since the 1999 tornadoes no technology tools had been developed.

Software used for this entry:

Visual Studio, ApplicationCraft.com, PhoneGap.com, MySql, Photoshop