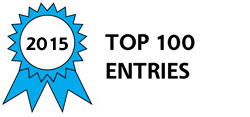 Pyra is an advanced oven designed specifically for production on a 3D printer. Aside from the electronics and a few hardware components, Pyra is completely 3D printed. It combines the versatility of FDM technology with advanced cloud-based intelligence, defining the convergence of direct digital manufacturing and the Internet of Things. To demonstrate the utility of this additively manufactured thermal chamber, we printed a version in ULTEM 1010, Stratasys's new high-temp food-safe plastic, and successfully slow cooked a dry-rubbed cut of beef. Pyra is the world's first 3D-printed oven.
HOW THE PYRA WORKS
The design eschews all the conventional wisdom of traditional manufacturing and embraces the "limitations" of 3D printing. The most obvious example of this is the lack of metal in the chamber walls. Typically, ovens rely on the thermal conductivity of metal to provide even heating. However, plastic is generally an insulator, and heating a plastic oven requires an entirely different approach than a conventional oven. We developed a new convective heating system optimized for additive manufacturing. A printed fan in the base circulates air over heating elements, through intricate ductwork, and finally over specialized heat exchangers incorporated into the chamber walls and floor.
Pyra's shape is the combined product of FDM build constraints and underlying functionality. This is evident throughout the design, from the profile of the ductwork to the shape of the smallest element in the heat exchangers. Even the overall form of Pyra is driven by these considerations – sloping sides of 45 degrees are self-supporting as removing support material from inside the labyrinthine ductwork and the interior of Pyra would be impossible.
BROADER IMPACT
From cell incubation to roasting marshmallows and everything in between, the need to control temperature exists across all industries and consumers, making Pyra the first of a new family of designs that can serve as anything from a tool in a science laboratory to a pizza oven in your kitchen. Pyra gives a glimpse into the future of how commercial and consumer products will look and be manufactured.
INSPIRATION
In 2009, I was a post-doc working in an immunology lab at UCSD. As part of my project, I built small incubators to keep cells alive during long experiments. Although early versions of the incubator looked a lot like commercially available units, the design gradually evolved as it was optimized for 3D printing. However, each iteration shared the same basic design – a large metal chamber and a printed housing. During my 3 years at UCSD, I never questioned the need for a metal chamber. Last year, I revisited the incubator designs and challenged myself to take advantage of the complexity possible with 3D printing to overcome the inherent thermal limitations of plastic. After several months of prototyping, Pyra emerged and is the single most complex design I've ever made. Ultimately, Pyra epitomizes the "unmakeable" – without additive manufacturing, it's not possible to make this design using conventional techniques.
Awards

2015 Top 100 Entries
Voting
ABOUT THE ENTRANT

Type of entry:

individual


Number of times previously entering contest:

1

Carlo's favorite design and analysis tools:

Autodesk Fusion 360

Carlo's hobbies and activities:

Being a dad!

Carlo is inspired by:

Biology and dreaming about the future of machine design in an additive paradigm...

Software used for this entry:

Fusion 360