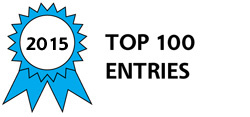 The idea of this project is solving the problem of natural user-interaction with Augmented Reality and Virtual Reality (AR/VR) objects through creation of mid-air tactile sensations for related industries (e.g. Microsoft Hololens).

When we hold a "real" object, visual and haptic feedback allow us to feel and interact with it. Current AR/VR 3D-objects can be seen but cannot be touched, which makes the interaction inefficient and awkward. Ultrasound waves can excite haptic sensors of human body. Our solution uses an array of Piezo-electric transducers to create high-resolution ultrasonic patterns. The higher frequency of operation (300 kHz) compared with existing solutions (40 kHz), increases the resolution while reducing the form factor, making it a candidate for mobile applications. Customized transducers, with directional patterns create more complex patterns while using less power and footprint.

Our solution adds touch sensations to AR/VR platforms, adding new consumers and applications. The added value of feeling virtual objects, is a key element in improving the user experience. Two commercialization plans are:
1- Operate as an OEM to add tactile capability to AR/VR platforms. For industrial applications, improving the accuracy of operation, and providing emergency haptic cues for time-sensitive operations will be provided through a low-complexity hardware (MVP).
2- Develop a consumer product for social gaming. The envisioned product, works together with a mobile device to create tactile dimension in gaming for more excitement and social interaction.

We put together a team of scholars that can address different parts of the project. Alireza Imani (Ph.D. candidate at University of Southern California, USC), research is in the area of RF and mm-wave integrated circuits and systems and electromechanical systems.

Arash Vafanejad (Ph.D. USC), research includes resonators and movement sensors such as gyroscopes and has done research on object levitation using ultrasonic directive waves and is currently working at Tribogenics, Inc.

Mohammad Korjani (Ph.D. USC), research is developing algorithms, machine learning and signal processing solutions.

Overall team experience namely three past research projects: 1- object levitation using ultrasonic directive waves, and 2-work on electronic phased arrays, 3- signal processing techniques for petroleum industry, come together to develop the proposed system, made us confident that the team is capable of delivering the project.
At prototype development phase, we are working on System design: Array architecture, use of directive transducers and optimal placement to create patterns are determined. System simulations are being performed. Different stages of each part of the project is as follows:
1- Ultrasound transducer array:
Material choice and characterization is done. Individual directive transducers are designed. Measurements of the transducers underway.
2- Electronic driving board, data acquisition and PC/device interface:
The Printed Circuit Board is at schematic level design.
3- Algorithm and software:
The ultrasound inverse wave problem and array-elements amplitude and phase optimization, are at early simulation stages. Locating the target body (user hand), using commercial gesture recognition hardware is at early development stage.
Awards

2015 Top 100 Entries
Voting
ABOUT THE ENTRANT

Team members:

Arash Vafanejad
Alireza Imani
Mohammad Korjani

Arash is inspired by:

The fact that we are moving towards a wireless society.

Software used for this entry:

MATLAB, COMSOL