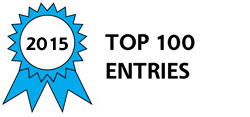 Idea Description:
The visual inspection of Tele-Communication (TC) and its connections, antennas, antenna mountings, poles, waveguide bridges, corrosion and erosion of structural components, breaking of guy wires, missing of bolt and nuts, verticality of the structure, lighting and earthing system in the towers must be carried out periodically to avoid technical and structural problems. The conventional manual inspection is tedious because one has to climb the overhead structures. The mode of working will have many disadvantages such as long inspection cycle, high working intensity, huge expenses and high danger.

The qualified climbers should have to carry the head, foot, eye, ear, and hand protection units and they have to follow the climbing procedures to climb safely. The risk of human life is a major problem when the climbers reach higher altitudes.

Other way of inspecting the tower structure is through human piloted helicopter system which is expensive and prone to accidents risking human's lives. The proposed Multi-rotor Unmanned Aerial Vehicle (MUAV) system will overcome these difficulties. The proposed MUAV system has excellent stability, maneuverability and hovering capability. These intrinsic characteristics of MUAV help to capture the high resolution videos and images at various altitudes of Base Transceiver Station (BTS) and recognize ruptures and faults using image processing. The usage of MUAV in visual inspection leads to reduce in cost, human risk factors, increase in the frequent periodic monitoring and inspection. The MUAV system is also equipped with Electrosmog Meter which measures the Ambient Air EMF and helps denoting the radiation level and its pattern.
Working:
In a survey done throughout India we found multiple reports of deaths, injuries, medical anomalies and harmful effects caused by or during a telecom tower inspection.
Hence we came up with a unique combination of equipment and a MUAV system for systematic and frequent inspections of the tower. The core function that the MUAV performs are:
- Visual Inspection with High Resolution Wireless Camera.
- Inspection for verticality of tower and structural bend using Point Cloud mapping system.
- Signal Strength, Magnetic Field Strength, Electric Field Strength, Radiation Power Density and Radiation pattern measurement using Electrosmog Meter
The MUAV system is controlled using high precision Futaba 10 Channel Controller. The onboard camera gives the live feed of inspection to a ground station setup. This feed is used to determine the structural soundness, hot spots, maintenance area etc. The MUAV system also has an onboard flight stability system from the makers of DJI A2. Electrosmog meter is the main functional unit of the system. It measures the strength of ambient air radiation caused by unionized telecom radiation. The data from the meter is tabulated in LABView software to determine its pattern and then further classify it in Carcinogenic level of radiation.
Manufacturing:
This product can be made on part by assembly basis and is potentially developed for Telecom Governing Agencies.
"Telecom Tower Inspection Using MUAV System" Won the Aegis Graham Bell Awards, India for Best Innovative Business Model – 22nd Nov 2014
Awards

2015 Top 100 Entries
Voting
ABOUT THE ENTRANT

Team members:

Sunil Kumar Maurya
Pranav Kumar
Salman Ahmad Siddiqui
E.Balasubramanian

Number of times previously entering contest:

never

Sunil's favorite design and analysis tools:

I mostly use Dassault System's SolidWorks, ProE,Anysis and LabView for my designs

Sunil is inspired by:

A Design should change the society, empower it, enlighten and educate it. The problems my society, my country, my fellow human beings face inspires me to design.

Software used for this entry:

Catia and Solidworks