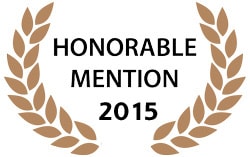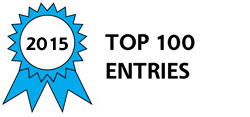 GearRail™ is a low-cost, easy-to-assemble linear motion system that is constructed from simple 3D printed parts and common off-the-shelf hardware components. This novel system is being released as open source hardware under the CERN Open Source Hardware License (Version 1.2).

PROBLEM TO BE SOLVED
Personal manufacturing devices such as 3D printers, CNC routers and milling machines, and laser cutters are all examples of machines that typically use some form of linear motion system to accurately position either a cutting or printing head. Traditional linear motion system components are typically expensive and difficult to obtain by people in emerging economies throughout the world. Great progress has been made by the open source community toward the goal of making personal manufacturing devices accessible to everyone. However, the cost and availability of several key components - such as those used for linear motion – still remain prohibitive. A need exists for a low cost linear motion system that can be constructed from simple components easily obtained almost anywhere in the world.
DESCRIPTION OF THE SYSTEM
GearRail™ is an innovative open source solution to the need for a low cost linear motion system. The system is constructed from 3D printed parts and common off-the-shelf hardware components. The system consists of two main assemblies – the stationary rail assembly and the mobile carriage assembly. Precise linear motion is achieved by controlling the rotation of a drive gear mounted to a motor on the carriage assembly. The drive gear engages the threads of the stationary rod and converts the rotary motion of the motor into linear motion along the rod axis – similar to the operation of a rack and pinion.

The rail assembly is constructed from 3D printed rod connectors and standard threaded rods. The threaded rods serve a dual purpose and function as both a motion guide and a drive mechanism. Threaded rods are significantly less expensive than traditional rail components such as precision hardened shafts or V-shaped extrusion profiles and are more readily available. Current prototypes are based on standard ½"-13 and M14x2 thread sizes; however other sizes can be used. The snap-fit design of the rod connector allows the rod to be attached securely without the use of any fasteners. Rod connectors can be designed to be free standing or they can be designed to integrate into an existing structure.
3D printed roller gears are attached to the carriage plate and facilitate smooth linear motion. The roller gear resembles a cross between a Gothic arch shaped roller bearing and a worm gear. The Gothic arch profile of the roller gear provides two points of contact with the threaded rod for greater stability and load carrying capacity. Roller gears can be arranged on a carriage plate in configurations of three or more. Eccentric spacers are used on one side of the carriage, which allows the application of a pre-load for a strong and secure connection between the carriage and rail assemblies.
Awards

2015 Machinery/Automation/Robotics Honorable Mention
2015 Top 100 Entries
Voting
ABOUT THE ENTRANT

Type of entry:

individual


Number of times previously entering contest:

never

Scott's favorite design and analysis tools:

SolidWorks

Software used for this entry:

SolidWorks