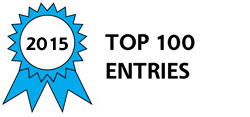 The IVEA is a brand new piece of medical equipment unlike any other product in the healthcare market. Launched at the American Organization of Nurse Executives Conference in April this year, its transformative design subsequently earned the Silver Medal for the 2015 Edison Awards.
The IVEA was born from real clinical experience, and from seeing the problems of patient care firsthand. Firefly Medical worked extensively with clinicians to identify the right design, one that was intuitive, functional, and elegant. In effect, the IVEA was designed by nurses for nurses, becoming an affordable solution that bridges the gap between how things have been in patient care and how they should be.
The IVEA presents hospitals and clinicians with an unusually high value proposition. Due to its unique design, the IVEA holds equipment bedside like an IV pole, offers stable support during patient ambulation, helps improve safety, efficiency, and storability, and assists to deliver better outcomes, lower costs, and increased patient satisfaction.
The IVEA makes the ideal real. In a university hospital system IRB study, patients agreed "the IVEA made them feel more secure when ambulating," and hospital staff agreed "the IVEA should reduce the need to find additional staff to mobilize equipment when the patient is ambulating." These are hot button issues in a market where the challenge to do more with less remains no smaller a burden than the pressure to keep your patients safe and happy.
Awards

2015 Top 100 Entries
Voting
ABOUT THE ENTRANT

Team members:

Steve Schmutzer, Director of Clinical Programs
Darrell Schoenig, Engineering Director
Patrick Bols, CEO
Dean Kreikemeier, Director of Finance
Sean Pallotto, Director of Sales

Stephen's favorite design and analysis tools:

None in particular. I enjoy the challenge of prototyping, from rough mock-ups to refined versions.

Stephen's hobbies and activities:

reading, art, hiking, family activities, music

Stephen belongs to these online communities:

LinkedIn

Stephen is inspired by:

I am naturally an artist, so I tend to see possibilities with products that elude the average perspective. I appreciate form as much as function, and 'intuitive design' is especially appealing to me.

Software used for this entry:

SolidWorks