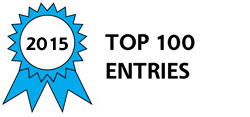 Aim:
We've developed a portable, easy to use, under $20 pediatric-focused pulse oximeter that can quickly and accurately detect hypoexia. It works by plugging into the headphone jack of your smartphone.
Challenge:
125 million children were affected by childhood pneumonia and 1.2 million of those died in 2011 according to the World Health Organization. In the developing world this is the #1 cause of child mortality. There is a need for a cost-affordable oximeter that can quickly screen for signs of pneumonia so that treatment can be given, with an emphasis on areas that are lacking the proper resources for screening. With our previous experience in building a smartphone oximeter, the iOximeter, we're creating a device that's about the size of a pair of earbuds and can be carried anywhere, taking only seconds to utilize, giving results in under a minute. The device will be equipped with silicone coating on the outside to ensure the device is durable, able to be sterilized, water resistant and able to be consistently reused in front-line medical settings.
In addition, we've included the ability for area-specific data to be collected and freely distributed. This can yield practical epidemiological data that could provide insight into trends.
Technique:
The two breakthroughs in the iOximeter are low power and data compression. We used several techniques to achieve a power consumption of 8mW to allow functionality through the smartphone audio jack, a 93% reduction from a traditional pulse oximeter probe. First, we reduced the total number of parts down to 24 from 64 and wrote software algorithms to replace the hardware components. Secondly, we use capacitors to cycle on and off the circuitry at 10Hz. Finally, we cache the data on the device and send it back in a burst, using time division to achieve a data throughput of 20 kbps, several times more than other audio port based solutions. For this pediatric solution we are switching to an even lower powered ARM EFM32 from the current Qualcomm Snapdragon MCU, which means more power can be diverted to the Red/Infrared LEDs, achieving higher accuracy for low perfusion conditions (such as that for children).
In closing, PulseOx:
- Is lightweight and portable
- Can diagnose hypoexemia in under on minute
- Works with Android as well as iOS (Android is 20 x more prevelant in the developing world than iOS)
- Is extremely cost efficient (under $20.00)
- Very little training required.
- Uses cellular networks to send data back to a central repository for better disease management and coordination
Awards

2015 Top 100 Entries
Voting
ABOUT THE ENTRANT

Team members:

Yale Zhang
Gera Guerrero
Christian Castro
Katie Irby

Yale is inspired by:

As a first generation immigrant coming to Tuscaloosa, Alabama with my parents it 1989, I saw the hardships they endured and sacrifices they made to provide my sister and I with a better future. Entrepreneurship was not taught at home, but learned through seeing and participating the startup community in Atlanta. The deterioration in health of my father as he struggled with high blood pressure and other ailments inspired me to form my latest venture, Safe Heart. I'm interested in enabling people to know more about themselves and their well-being.

Software used for this entry:

SolidWorks, AutoCAD