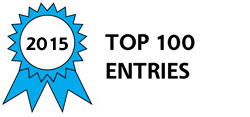 Two sterile medical devices keep organs warm, moist, protected and bands (not straps, bands prevent cutting into organs) cover and surround large open wound cavities, including evisceration's (EV), by pulling quick release self adhering wound dressing tabs with adjustable locking plates to assure proper fit.

Point of injury patients often bleed out/die within "golden" hour; survivors may suffer permanent damage to vital organs if not kept warm, moist, protected between injury, transport & care at medical facility. Battlefield extraction, Special Operations, averages 4 to 5 hours, up to 72 hours. EV-SkinProTX(TM) the only non-invasive device, keeps organs warm, moist, protected. Utilizes saline bags all medics, ambulances, & medical facilities use. EV-SkinProTX, lightweight ions, podiatric surgery, OBGYN cesarean, abdominal, cardio-thoracic surgery (heart, lungs, other chest organs), gunshot & explosive wounds, dermatology, plastic surgeries, other surgical & ER procedures.

EV-SkinLinX(TM) holds the body together over large wound cavity or series of smaller separate wounds. Designed for transport in harsh, extreme environments over ground, air (helicopter lifts in strong winds) and rough seas. Lightweight recovery). EV-SkinLinX requires sophisticated plastic injection molding. Offered in 3 different band lengths - 9", 17" & 24" all available from single band to 6 interconnected bands. Two competitors. 1st, product suitable only in OR, requires 3 of their devices to cover the area our 9", 6 band unit covers, at 1/3 the cost. Their device far more time & complexity to apply. 2nd competitor's device is not interconnected, high probability of lock failure, potential difficulty lining up narrow plates & straps (may cut organs, too). To match our 17" x 6 band rapid deployment device (single unit) - they need 24 small parts and +20 times longer to apply. Neither competitor has easy trim, quick release wound dressing application tabs. Vertical & diagonal pressure bands with hold back wound cavity healing progress belt, visual monitoring. Reduced pain at removal, rapid deployment or a lower cost.

All MedX First products will be USA made, Berry Act Compliant.
Awards

2015 Top 100 Entries
Voting
ABOUT THE ENTRANT

Team members:

Alan Nash - CEO Primary product developer
Zak Amodt - Special Ops Medic
Col. Steven Swann Command Surgeon US Army -retired 5/31/2013

Alan is inspired by:

Alan is the CEO of MedX First and has been in the medical advanced healing/ med device field since 1988. His inventions have evolved from skin closure, burn dressings and dis-solvable adhesive dressings for large wound cavities for ulcers & friable skin to being focused on saving lives at point of injury in trauma, battlefield, acts of violence, vehicle accidents, etc.

His goal has been to extend the golden hour (the short time between bleeding out and expiring) - to expanding this window of time to up to 72 hours.

These simple to use, intuitive medical devices are compact, lightweight - 1 oz & 3 oz and deploy in under 4 minutes.

We love exploring materials, solving quality, manufacturing and technical issues, while driving costs out of production, to achieve minimal waste, maximum product selection and application. Our designs go through 100's of rounds of internal refinement, after-all, patients' lives are on the line. We Never, Ever compromise patient health or safety in the pursuit of profits. We are driven, and have a strong desire to save lives. #Choose2SaveLives.

Software used for this entry:

Solidworks