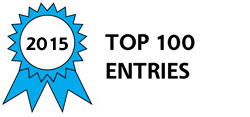 Of the 330,000 people who undergo a total hip replacement in the United States each year, up to 19% dislocate their hip in the months post-operation. If a patient has already dislocated his/her hip, this risk increases to 28%, and with increased life expectancy, obesity, and improved surgical techniques the number of surgeries will only rise and this risk is present for more people.

Dislocation of a new hip joint has many adverse effects; not only for the patient who must endure pain and possible nerve damage, but also for hospitals, insurance companies, and physical therapists who must spend additional money and resources on revision surgeries and procedures. To help prevent post-operative dislocations, physical therapists enforce three precautions: (1) no flexion past 90 degrees at hip joint (2) no crossing of the legs (3) no twisting of the trunk. The drawback is that once a patient is out of the hospital, remembering precautions can be challenging when something as simple as sitting in a chair easily leads to breaking precautions for the average patient. In addition, patients who receive total hip replacements are generally older and have other medical concerns as well. There are hip braces and sensors that restrict motion and monitor movements with the help of a therapist respectively. Braces are often uncomfortable and can be counterproductive in allowing patients the range of motion necessary to rebuild muscle, and current sensors rely on a medical expert to interpret readings.

To address these issues, we have designed the HipFlex, which consists of two sensors that continuously monitor the movements of a patient's hip, along with a bracelet to alert patients as they approach dangerous movements. One sensor is placed on the torso and the other on the thigh of the operative hip. They are worn via adjustable, waterproof straps treated with antimicrobial agents so they can be worn throughout all daily activities. A microprocessor interprets movement data such that certain angles and orientations between the two sensors correspond to any of the three precautions and if patients approach these readings, a signal is sent to the bracelet to vibrate, alerting the patient before dangerous movements are reached. A smartphone application is available for both patients and therapists to have access to and use as a guide to improve patient recovery. No other sensors on the market give continuous, real-time feedback on patients' movements in a user-friendly way that does not depend on medical professionals.

The intended regulatory pathway is a Class II device requiring 510(k) approval. Devices such as braces fall in this category and the HipFlex is meant to replace or compliment braces. This, plus the fact that spending hundreds of dollars on sensors rather than $40,000 on revision surgeries would be preferred by insurance companies and hospitals, makes the HipFlex's outlook promising. A segmented addressable market of $264 million has been estimated and has much room for improvement if extended to other developed countries, as well as other types of surgeries with post-operative restrictions to prevent injury.
Awards

2015 Top 100 Entries
Voting
ABOUT THE ENTRANT

Name:

Moseph Jackson-atogi

Team members:

Julian Deutsch, student member
Alison French, student member
Kristen Fanelli, student member

Moseph is inspired by:

The challenge of finding a genuine problem in the medical field that has room for improvement and designing a creative yet practical solution to address it. Feedback from stakeholders is also great!

Software used for this entry:

LabVIEW