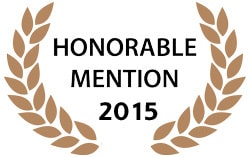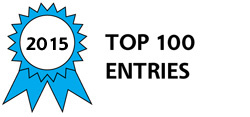 About 300,000 children are born with sickle cell anemia every year and, if left undiagnosed, can lead to "silent" strokes and other serious complications. This hereditary disease is most common in Central and West Africa but in these developing areas, there is no widespread screening program and the mortality rate is 50-90% before the age of 5. Therefore, we propose a portable, economical, and user-friendly device to diagnose sickle cell disease in low-resource settings with no external energy source or equipment or specific labels or antibodies. This approach is based on magnetic levitation which enables real-time interrogation and monitoring of the biological activity of red blood cells based on subtle changes in their magnetic signature and density. The test requires only a drop of blood obtained via finger stick, which is mixed with a cell-friendly solution containing a low concentration of paramagnetic ions and sodium metabisulfite to deoxygenate and dehydrate sickle cells. Images of levitating cells are captured using a smartphone camera through an optical lens and analyzed by an application to identify sickle cells which have a higher density and levitate at a lower height than healthy cells.

Current common testing procedures only offer qualitative results which cannot differentiate between a patient who has inherited two sickle cell genes (who is said to have sickle cell anemia) and a patient who has only inherited one sickle cell gene (sickle cell trait). Hemoglobin electrophoresis is needed to distinguish between these cases but requires equipment often unavailable in developing countries where the disease is common. Because this proposed platform is based on digital analysis, it has the ability to quantify the presence of sickle cells and therefore distinguish between sickle cell anemia and trait. Furthermore, this functionality can be used throughout a patient's lifetime to monitor the presence of sickle cells in the blood as an indicator for risk of stroke and other serious complications. This preventative measure reduces the need to visit a healthcare physician for testing and can save lives by warning the patient to seek proper care. Sickle cell anemia patients are hospitalized 2.5 times per year, on average, but newborn screening and in-home patient monitoring could significantly reduce the risk of such complications.

In vitro diagnostics is an estimated $49.2 billion market as of 2012 and is projected to grow to $69.1 billion by 2017. There are 135 million children born every year who should be screened for sickle cell disease, with the most urgent need in Central and West Africa. There are 6.9 million people living with sickle cell disease who would benefit from the in-home disease monitoring capabilities (akin to daily monitoring for patients with diabetes). Currently, the devices are 3D printed for rapid prototyping but they may be manufactured at a low cost (estimated under $10) for mass distribution to clinics in low-resource countries and patients living with sickle cell disease. Each test costs around $1, which is only a fraction of the current test cost, which has been estimated to be approximately $4.
Awards

2015 Medical Honorable Mention
2015 Top 100 Entries
Voting
ABOUT THE ENTRANT

Team members:

Stephanie Knowlton and Dr. Savas Tasoglu