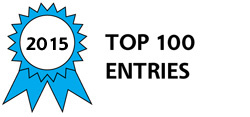 Background
Transcranial Magnetic Stimulation (TMS) is a non-invasive therapeutic technique that uses a magnetic pulsed field emanating from coil windings to induce neural action potentials in the brain to address a variety of neurological and physiological applications.

TMS therapy, which has been FDA approved for treatment of major depressive disorder (MDD), holds promise for a wide range of disease states including, Schizophrenia, Parkinson, Tourette's Syndrome, Alzheimer's, Obesity, Bipolar Disorder, anxiety disorders, etc.

Current TMS devices lack in several principal areas preventing optimal application or, in many cases, rendering treatment ineffective. As well, the operational constraints associated with current systems can lead to patient discomfort and heightened anxiety during treatment, negatively impacting efficacy.

Specifically, existing rTMS systems exhibit relatively low magnetic flux density levels (approximately 2.5Tesla), feature poor thermal management capability, resulting in limited duty cycles and subsequent reduced per-session treatment times, possess limited waveform versatility and agility, and lack real-time stimulant feedback for treatment optimization.
Our System
The fabricated system presented here is an adaptive integrated Transcranial Magnetic Stimulator (iTMS) with high magnetic flux density, complex waveforms, high efficiency, durability, real-time feedback, and positioning system.

The iTMS system includes a positioning arm with robotic maneuvering to precisely position the coil near the patient's head during treatment. This allows the patient to move freely during treatment without interruption, providing a significant comfort factor over systems currently in the market.

The iTMS system has been fabricated with the following key objectives:
• Maximize patient comfort
• Reduce treatment time
• Increase efficacy
• Reduce total cost of treatment
• Simplify operations

The iTMS has the following features and capabilities, which distinguish and differentiate our system from the competitive products available in the market:
1- Optimized coil to significantly reduce power loss and create focal field.
2- Optimized main circuit of HV-IGBTs with integrated liquid cooling system to generate high power magnetic field.
3- Capability of generating different pulse shapes (trapezoidal, triangular, sinusoidal and hybrid pulses) for four cases of monophasic, biphasic, pair pulses, and hybrid shapes with controllable PRF, pulse width and amplitude.
4- Use of EEG sensors on the system to receive real-time feedback to determine iTMS parameters (PRF, pulse amplitude, width and shape).
5- Capability of generating magnetic flux density up to 4.5 T with PRF up to 100 Hz.
6- Capability of step by step increasing magnetic flux density to decrease power loss.
7- Controllable positioning and optical tracking system to improve patient comfort.
The iTMS system will serve two principal markets; research and clinical. Researchers will use iTMS to support the analysis of neurological behavior by measuring cortical-brainstem conduction time. The iTMS system will feature several key attributes that will allow researchers to significantly advance their work, including higher power with greater waveform complexity.

For clinical applications, iTMS will enable non-invasive excitation of the cortical region to address MDD and other neurological disease states. A key advantage of the iTMS device will be higher duty cycles to reduce overall treatment time from 6-9 weeks to 2 weeks.
Awards

2015 Top 100 Entries
Voting
ABOUT THE ENTRANT

Name:

Abbas Ali Lotfi Neyestanak

Team members:

1- Prof. Safieddin Safavi-Naeini, University of Waterloo, Waterloo, ON, Canada
2- Dr. Abbas Ali Lotfi-Neyestanak, University of Waterloo, Waterloo, ON, Canada
3-Keith Doucet, NeuHorizon Medical Corporation, Waterloo, ON, Canada
4-Massoud Ghasemi, University of Waterloo, Waterloo, ON, Canada

Number of times previously entering contest:

never

Abbas Ali is inspired by:

To bring health and comfort to patients with neurological or mental disorders.