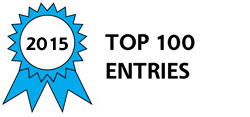 Since the discovery of x-rays 110 years ago, affordable x-ray sources have all been point source x-ray tubes, in which x-rays are generated at a single spot on an anode by a single electron beam accelerated at high voltage across a vacuum gap. Generation of x-rays from a single spot, even in rotating anode tubes, limits the flux they can deliver, because most of the e-beam energy will be absorbed in that spot. The tube is huge in relation to the spot and x-ray exposures from multiple angles or locations, e.g. in computed tomography (CT) or tomosynthesis, requires rotating the tube along with its power supply and cooling system. This requires a massive, highly-engineered steel gantry to support the source assembly, which accounts for most of the bulk and much of the cost of CT systems. This is what keeps the better radiographic imaging technology out of reach for most of the world's population and away from the point of medical care.
Our unique "Smart X-ray Source" combines flat panel display technology with classical x-ray physics for a new kind of flat panel x-ray source that will transform the way x-rays are used in numerous applications. "Smart" means the source has a large array of x-ray spots which can be electronically addressed in whatever sequence, intensity and pattern is programmed into the control computer. The spots are generated using e-beams from a cold cathode array formed on one side of the panel, which is mainly made of glass. The opposite side, however, is a flat metal anode, where the x-rays are generated, and this has one side facing in to the vacuum and one side facing out, where it can be directly cooled, meaning this source, in addition to being programmable, fast and compact, can also handle the high power loads needed in medical and other applications. We've made several versions of our Smart Source using various cold cathodes, and the best cathode for this application is our proprietary "triple point" emitter made of metal and diamond-like carbon.
In CT and medical imaging this means we can make the system using one or more smart source panels curved together, with no mechanical gantry, opposite a flat panel x-ray detector array. So far we have made fully-sealed panels for stationary digital breast tomosynthesis, where electronic speeds will prevent motion blurring and 2-D array imaging will add further perspective to the image, and pre-clinical small animal CT, where our sources can provide the speed and resolution needed for high-quality images.
The best impact of our technology, however, will be in democratizing the best medical radiography by providing portable, inexpensive CT systems using open software sources to underserved populations around the world. In addition to medical imaging, we are now also developing smart x-ray sources to automate instrumentation and increase experimental throughput by at least 10X in radiobiology, radiochemistry and x-ray fluorescence.
Awards

2015 Medical Category Winner
2015 Top 100 Entries
Voting
ABOUT THE ENTRANT

Team members:

Mark Eaton - CEO
Dr. Ronald Hellmer
Dr. Shuo Cheng
Hugo Leon
Dr. Leif Fredin

Mark is inspired by:

The desire to make an impact by solving important problems with creativity and technology.

Software used for this entry:

COMSOL, Solidworsk, PENELOPE, Geant, proprietary